Program Overview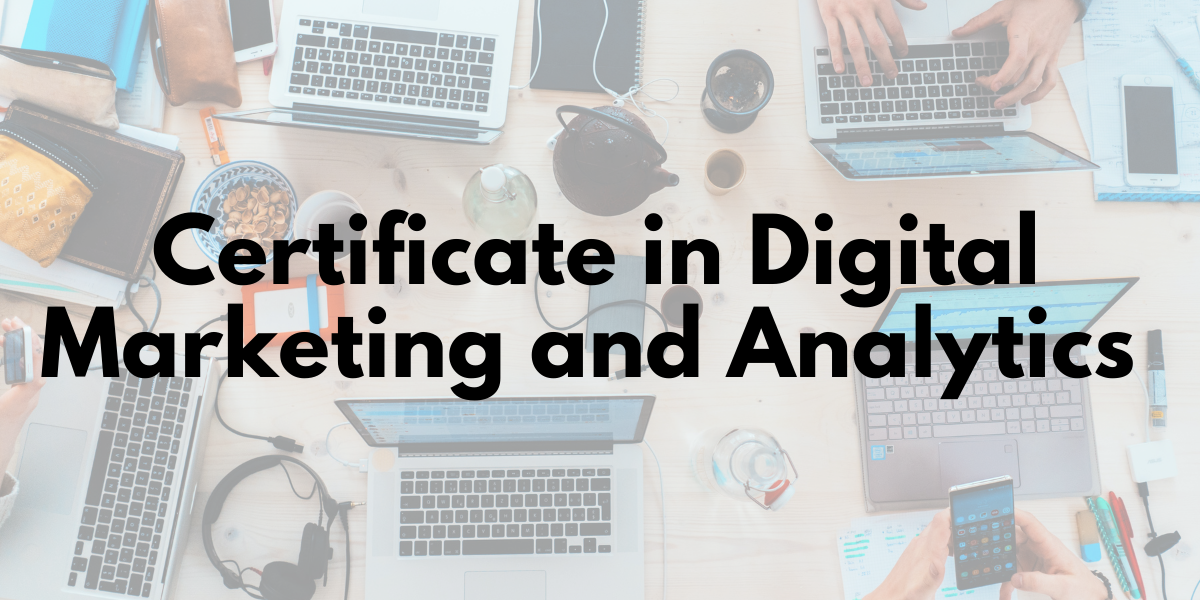 Introducing the Certificate in Digital Marketing and Analytics Program 
The proliferation of digital technologies and availability of "big data" have fundamentally reshaped marketing theory and practice in the past decade. As a result, it is essential that today's businesses utilize digital and marketing analytics to stay competitive. By combining the art of marketing with the science of analytics, marketers can now uncover insights from big data and use analytics to implement and optimize successful and sustainable marketing strategies.
The Certificate of Digital Marketing and Analytics (CDMA) program offered by the California State University, East Bay (CSUEB) provides an overview of core concepts in digital marketing and the latest in analytic techniques, with an emphasis on hands-on learning. Students will learn how to utilize the latest in analytics to implement and analyze digital marketing strategies.
As a synchronous online, weekend only program, this certificate can be completed within 4 weeks by college students as well as working professionals. Through completing the program, students will become equipped with skills and techniques in digital marketing analytics. Students will develop a complete digital marketing strategy and focus on digital marketing analytics, social media marketing, marketing data visualization, and more - all of which can be leveraged to enhance customer satisfaction and business performance.
At a Glance
Area of Study: Certificate in Digital Marketing and Analytics
Ideal for: Working professionals or business owners who want to incorporate digital marketing strategies into their current jobs
Individuals not currently in marketing who are looking to move into this dynamic field
College students of all majors who would like to specialize in the areas of Digital Marketing and Analytics
Course Delivery:  Synchronous online instruction via zoom 
Number of Courses: 4
Program Length: 8 days - intensive weekend only program
Tuition Cost: $2000 (Tuition fees are subject to change at any time) Forever Pioneer Discount is available for Cal State East Bay alumni. 
Department of Marketing
California State University, East Bay
25800 Carlos Bee Blvd.
VBT 441, 4th Floor
Hayward, CA 94542
Phone: 510-885-3326
Fax: 510-885-7175