Student Testimonials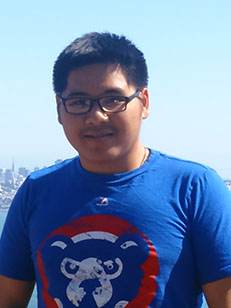 "Sean" Trung Phan 
Pre-MBA Program
Vietnam
"The pre-MBA program helped me consolidate my knowledge and enhance essential skills that I believe will be the key to get high score on the GMAT test. Furthermore, elective courses which are designed in the program provided me necessary academic preparation when I studied in MBA classes."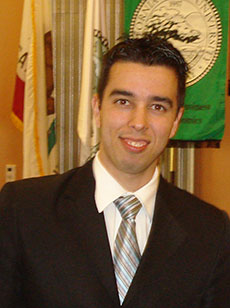 Liandro Damaceno 
International Business Diploma
Brazil
"CSUEB was the smartest choice I have ever made for my career. The professors are great and the campus is awesome. I was able to meet friends from all over the world and share experiences. Today I work for an American company in Brazil and I am able to apply on a daily basis everything that I learned while I was a student at CSUEB."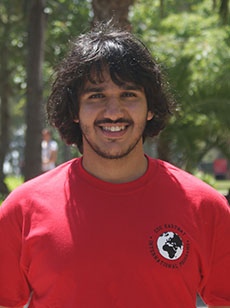 Abdulrahman Alhusaini
Intensive English Program
Kuwait
"There are great teachers in ALP-- they are friendly and they helped me to adapt to an American university. ALP also offers many activities to help students engage in American society and have fun. Trust me you will never get bored! I have made a lot of friends from all over the world and have learned so much from my classmates about other countries, while at the same time improving my English. Now I am enrolled as an undergraduate at CSUEB. I highly recommend the Intensive English Program at ALP if you want to learn a lot and meet new friends. Thank you ALP!"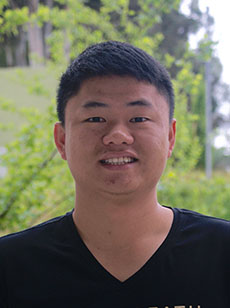 Kejie Chen
Intensive English Program
China
"I had not studied English in high school in China, so I enrolled in the American Language Program for 5 terms before beginning my undergraduate degree at CSUEB. The Intensive English Program was great -- I enhanced my English writing, reading, speaking, listening and grammar skills and improved my English enough to pass the TOEFL. I really liked the Grammar class because my teacher took boring material and made it interesting to me. Beyond the classes, I enjoyed the multicultural environment and community of ALP. Even though the students and teachers had different cultures, traditions and customs, it felt like a warm family. I also liked that ALP teachers and staff hosted a variety of activities for international students to interact outside of class, like Fun Trips and the weekly Special Hour. I really appreciate my all of my experience in ALP."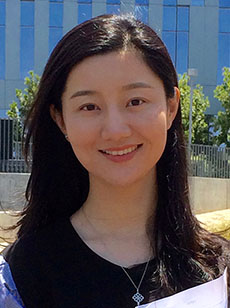 Huan Chen
Intensive English Program
China
"The experience that I have had in America studying at ALP is one of the most meaningful things in my life. At ALP, I found teachers always encouraged us not only to look for the teacher's answer but also to think independently. I really appreciate the method of education, because it makes me open my eyes, my mind to a new way of thinking, just like opening a new window on the world. Outside of class, the various activities available for students of ALP and CSUEB made my leisure time colorful. The wonderful Fun Trips and Bay Area experience group activities not only exposed me to more information about California, but also helped me make many close friends. I will treasure my time at ALP and regard it as a starting point for my future."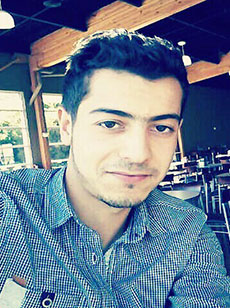 Aymen Moncef Sidhoum
Intensive English Program
Algeria
"When I left my country I was excited but nervous because I have never been away from my home, family and friends for a long time. From the first day at ALP though, I was amazed at the great opportunity to meet people from different countries and learn about different cultures. When the classes started, I discovered that my teachers have a high educational level and great skills. They are kind and friendly and clearly get satisfaction when they help people improving their English. Even the ALP office staff, when I have questions, always provide the support I need. The ALP experience has prepared me for university study and dramatically changed my view of the world."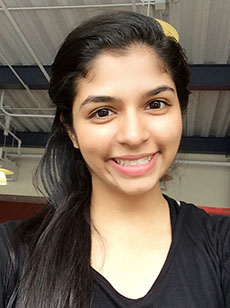 Sajanbir Kaur
Intensive English Program
India
"Coming to the USA is a big decision for every international student, but the American Language Program made my transition easier and I felt like I became part of a new family. I met a lot of students from all over the world and learned about different cultures. ALP also matched me with a native English speaking partner, who helped me to improve my English and gain confidence. ALP teachers and staff are kind and helpful. ALP is a great program if you really want to learn English and want to pass the IELTS or TOEFL exam. It's your first big step towards your brighter future in the USA."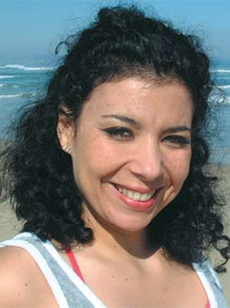 Marcela Avila
Intensive English Program
Argentina
"My life has changed because of the English Language Program at Cal State East Bay. I was a medical doctor in my home country, but upon moving to the Bay Area, it didn't look like I would be able to practice medicine here because of my English skills. In two quarters, my English speaking and writing skills have improved greatly and I am preparing for my first exams. My dream of continuing my medical career is going to come true because of this program."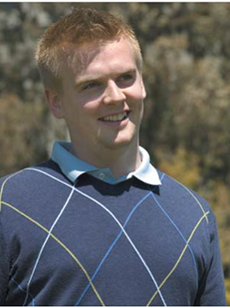 Niklas Jonsson
Pre-MBA Program
Sweden
"The Pre-MBA program helped make the transition to the American school system smoother and less intimidating. It also prepared me to score well on the GMAT and handle the intensity of the MBA program."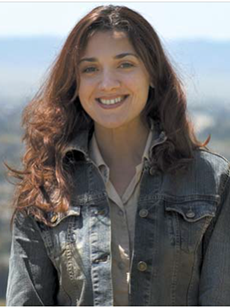 Elektra Kountouris
International Business Diploma
Greece
"Cal State East Bay was the perfect choice for me because it allowed me to take accelerated studies in international business without having to commit to a time-consuming MBA. The six-month program was ideal!"