Faculty
Faculty Details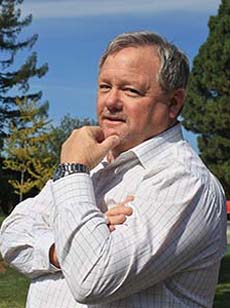 Dr. Chris Chamberlain, FERP
Chris is a Full-time Professor of the College of Education and Allied Studies at California State University, East Bay, where his specialty is Leadership Development, Community Services, and Recreation Management studies.  Prior to coming to CSU East Bay, Chris spent 20+ years creating community in the field working in Aquatics, Teen Programs, Summer Playground Programs, Resident Camps, and Fitness Run programs.
Chris has served on the California Park & Recreation Society state board as well as district and section committees. He co-founded the California Aquatic Management School in 2001. He is a frequent speaker at local, state and national conferences on the topics of leadership and staff development, risk management, programming, and growing a part-time staff.
Chris holds a BA in Liberal Studies, a BS in Recreation Administration and a MPA-Public Management, all from Cal State East Bay.  He also holds a doctorate in Organizational Leadership.