Faculty
Faculty Details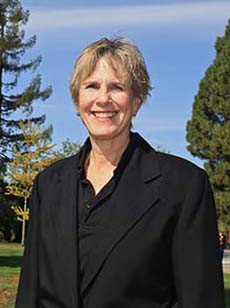 Dr. Mary Fortune
Dr. Mary F. Fortune is a high energy Professor with the Hospitality, Recreation & Tourism Department at Cal State East Bay! Prior to her faculty role, she served as the Director of Student Life & Leadership (2005 - 2008) at CSUEB and was a Business Communication Assistant Professor/Lecturer for the College of Business at San Jose State University (2000 - 2005).
She holds five degrees: A doctorate in Organization & Leadership (University of San Francisco), two Masters degrees in Counselor Education & Higher Education (San Jose State University), a Bachelor's degree in Recreation & Administration (San Diego State University), and an AA degree from West Valley Community College.
Her recreation, leisure, special event planning and leadership experience includes working for the Morale, Welfare & Recreation Department/US Navy, La Jolla and Cambria Pines YMCA, Santa Clara Campfire Association, and the San Jose and Los Gatos/Saratoga Parks & Recreation Departments.
Traveling locally and abroad, she has made numerous presentations related to her research interests: leisure/leadership development, special event planning, mentoring, communication and technology. She is published in peer reviewed publications including the Kentucky Journal of Excellence in College Teaching & Learning, Journal of Education for Business, and the Association for Business Communication.
Her specialty areas include student leadership development, special event planning and business communication.  She has received grants and made numerous presentations related to these topics. She loves to laugh, spend time with family/friends and in July 2013 - she rode 208 miles from Seattle to Portland with her team!
What is Leisure? The power of pure leisure is doing something simply because we like it. It's pure enjoyment, fun, and is pleasurable and what drives us. It's taking the time, making free time from work or duties to relax and re-create and refresh our mind, body and spirit. How? By doing enjoyable activities, being present in the moment and having fun!