Faculty
Faculty Details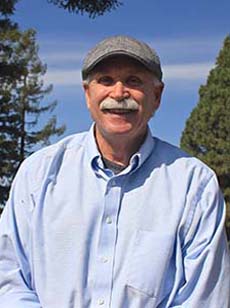 Ken Hanley
Ken has been actively involved in the adventure recreation industry since 1970. 
Multi-Media Work
Ken's the author of seven fly fishing books. He also writes and photographs for both national and regional publications in the outdoor industry.
His video work can be seen throughout the Internet. Ken provides consultant support for productions used in Interpretive Centers, sports venues on the Internet, and specialty events. 
Public Speaker and Seminar Presentations
Ken presents public education outreach programs for adventure fairs, sportsmen's expositions, and other community events, plus numerous angling and outdoor clubs, sports pro shops, and conclaves. 
2005 Hall of Fame Inductee, Federation of Fly Fishers (N. California Chapter)
His extensive field experience spans the globe; from the highest peaks in Tibet and the Himalaya, to the remote wilderness regions of Asia, New Zealand, Mexico, Europe, and North America 
Director of "The B.A.E.E.R. Fair" (The Bay Area Environmental Education Resource Fair)
The largest environmental education fair in the western U.S., targeted toward the professional teaching community.  (1985 to 2014)