US in the U.S. Ensemble grew out of a Social Justice theatre project created by Professor A. Fajilan.  In the Fall of 2016, in the Studio Theatre, CSU Ferguson premiered with a cast of 15 multidisciplinary students. Mostly culled from Professor Fajian's various G.E. classes, the original cast sought to put a "face on the faceless hoodie."  
(CSU Ferguson 2017)
CSU Ferguson featured original and published spoken word and scenes from The New Black Fest. It toured to San Jose State University for a Justice Studies Festival and in the Fall of 2017, the CSUEB Main Stage production included 37 cast & crew members. In 2018, the production was chosen as a Regional Finalist and toured to Gonzaga University in Spokane, Washington for the Kennedy Center's American College Theatre Festival as a regional finalist selection.
The Company reaped six awards including: Special Distinguished Achievement in Diversity, Equity & Inclusion, Distinguished Performance and Production Ensemble, Distinguished Production of a Devised Work, Distinguished Direction of a New Work, Choreography, and the KCACTF Citizen Artist Award for insisting that theatrical production is central to the urgent community, regional, national, and international conversations of the campuses of higher education.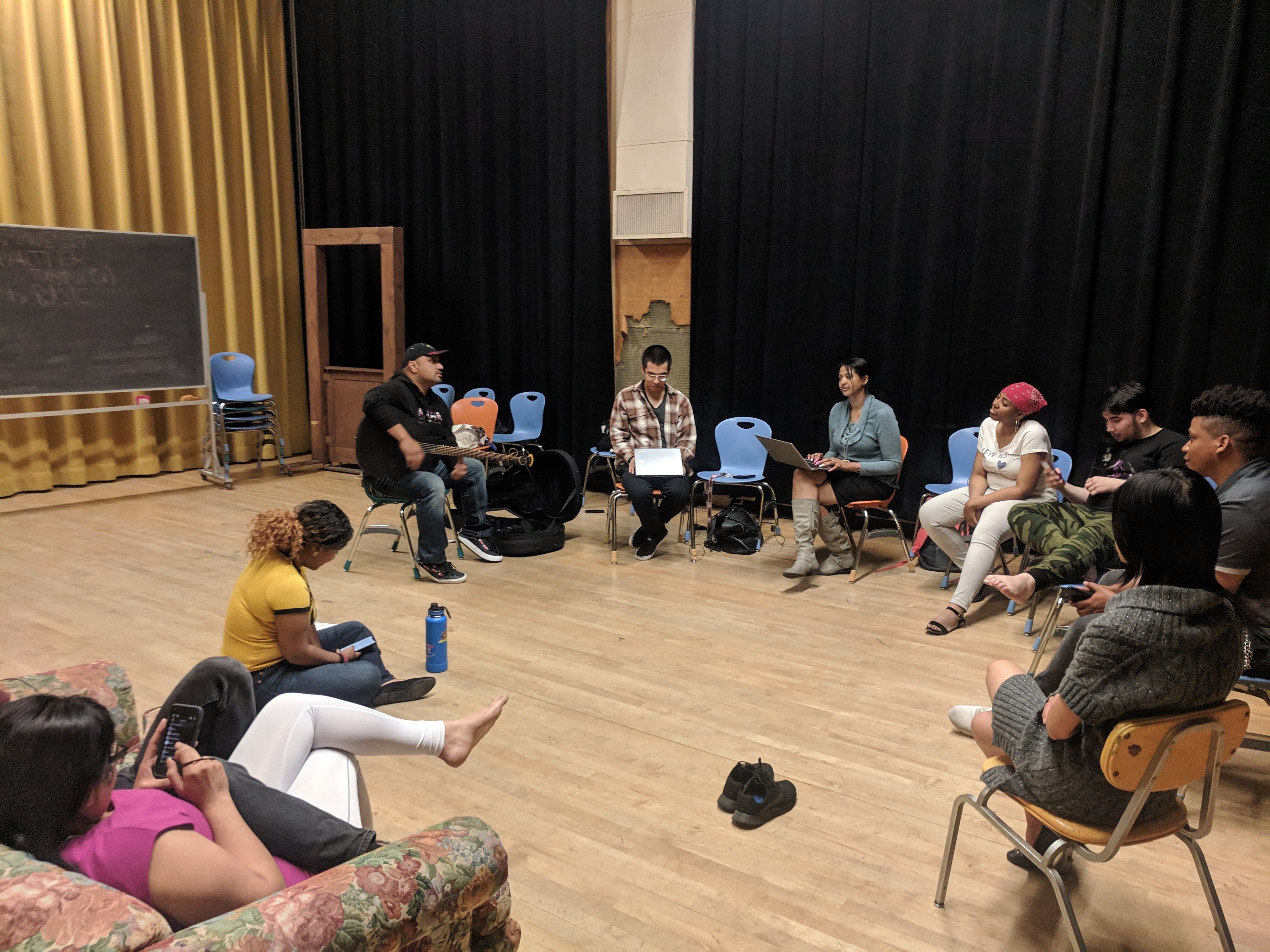 Since 2018, an evolving cast has presented workshops and toured various versions of the original show. The current company is: US in the U.S. Ensemble and is composing their September 19 & 20 show: US in the U.S.: Secrets Exposed. 
In May of 2019, Miriam Araya, Assistant Director of CSU Ferguson, was the Northern California Emerging Alumni Artist who was sponsored by the San Francisco International Arts Festival. Her successful co-direction of Shifts in Consciousness cemented an invitation to the May 2020 Festival. The US in the U.S. ensemble will partner with SFIA as a self-perpetuating entity integrating alumni to mentor CSUEB students.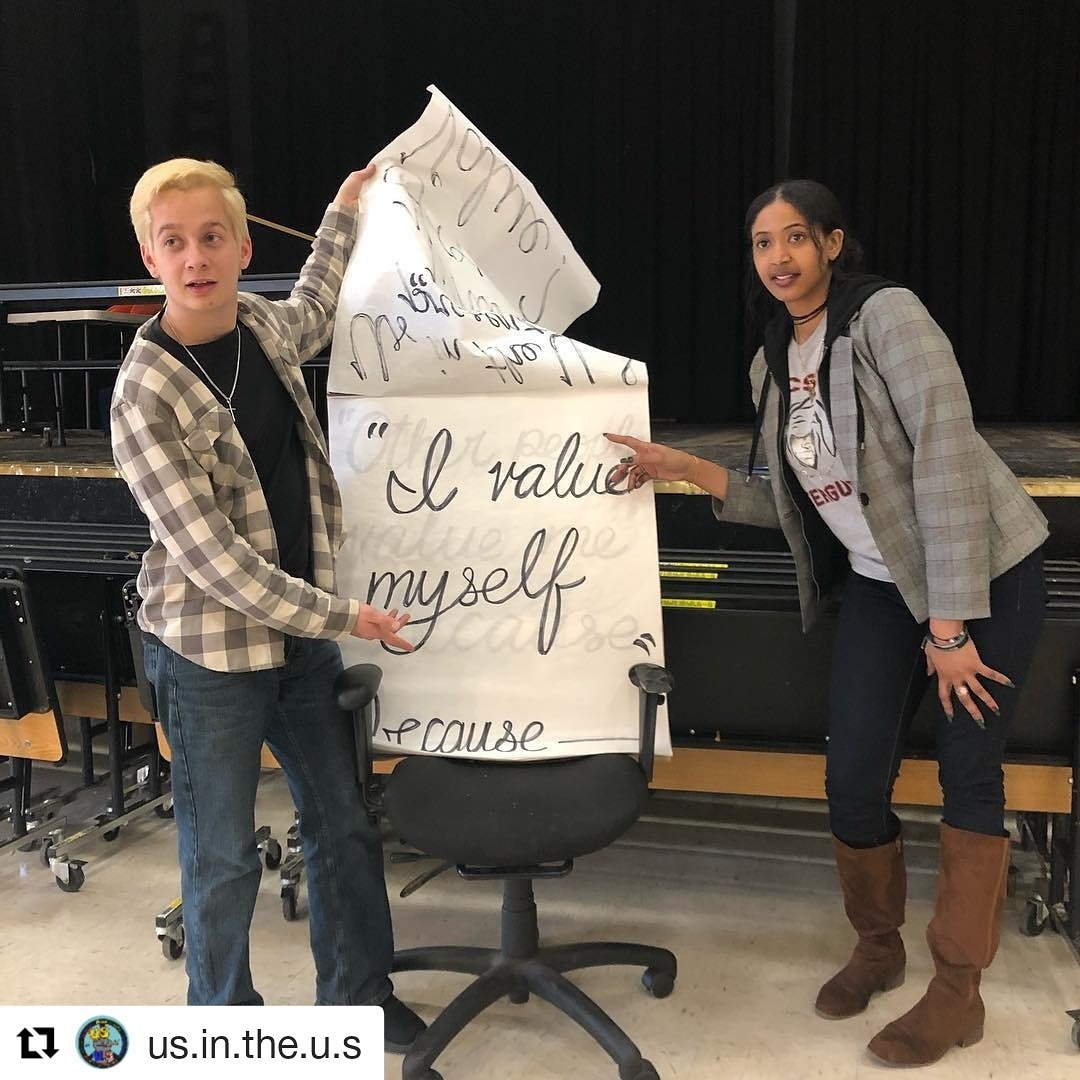 (Lucas Hernandez and Miriam Araya)
 The Us in the U.S Ensemble just closed out an Instagram Interactive Art Challenge: #writemyselffreethrough on July 29, 2019.
If you would like to follow along with US in the U.S. you can find them on Facebook, Instagram, and YouTube.
mana, 
A