Fall 2022 Event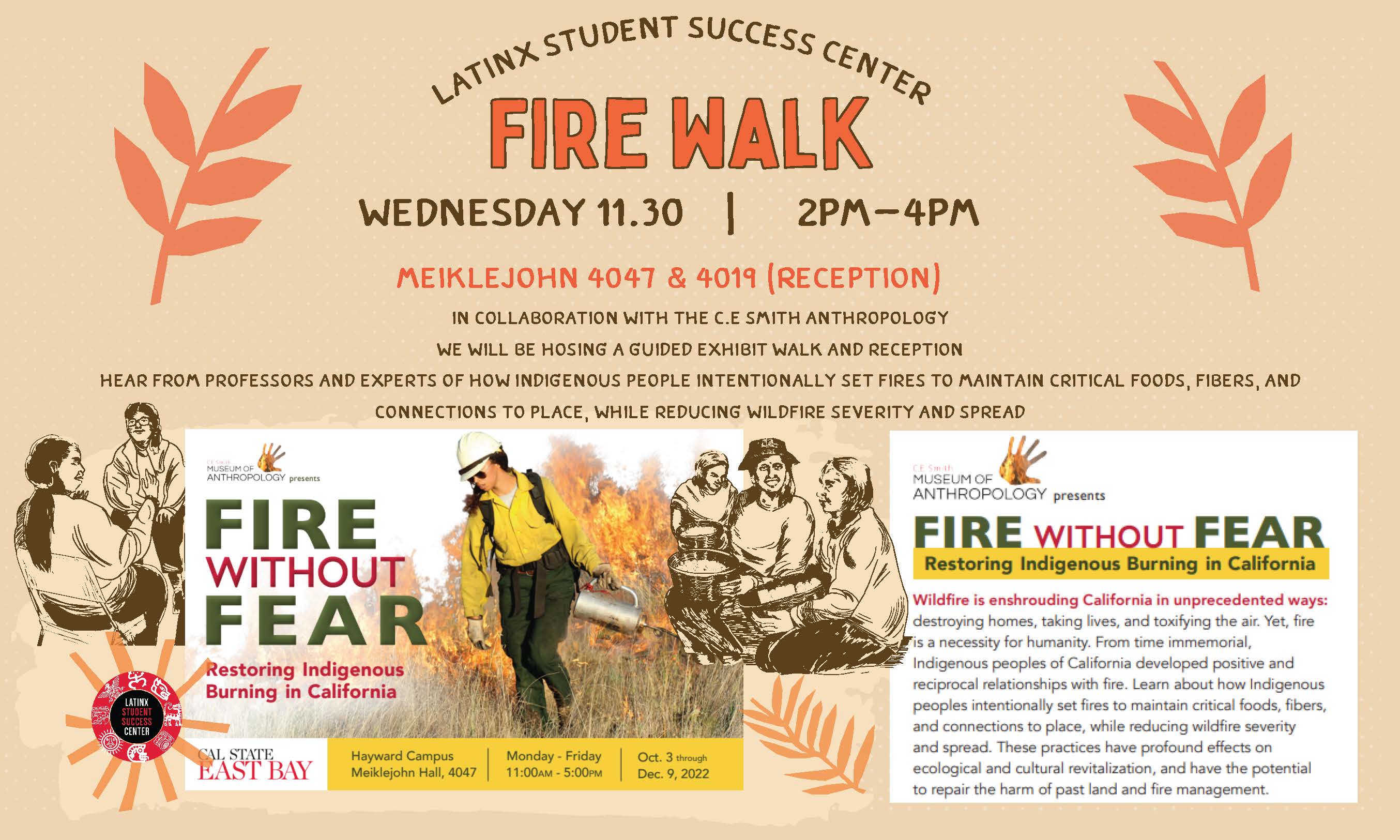 Fire Walk
In collaboration with the C. E Smith Museum of Anthropology. the LSSC will be hosing a guided exhibit tour and reception of the latest exhibition - Fire without Fear: Restoring Indigenous Burning in California.

Hear from professors and experts about how indigenous people intentionally set fires to maintain critical foods, fibers, and connections to place, while reducing wildfire severity and spread. 
We will meet at the Museum: Meiklejohn Hall 4047(fourth floor) for the guided tour 2-3:15 pm, and follow with a community reception until 4 pm in Meiklejohn Hall 4019 (fourth floor).