Sunken Ships and Frozen Charlottes
Subterranean Tales from Gold Rush San Francisco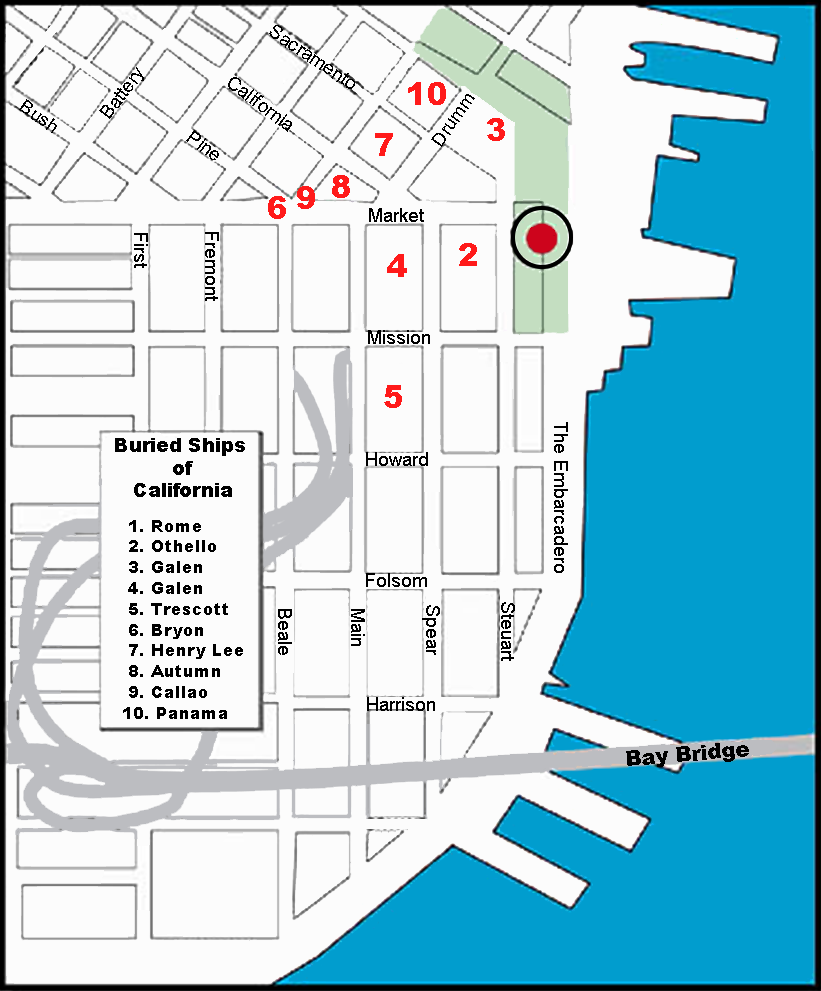 On December 1, 1994 a crew digging a tunnel 35 feet below the streets of San Francisco uncovered a cast iron anchor. Digging further they found the anchor attached to a chain. The crew was digging deep under Market Street to create an extension and turnback for the city's Muni Metro subway system, but when bay mud yielded a nineteenth century anchor their work had to be suspended. San Francisco officials then called in the archaeological firm, William Self Associates (WSA) of Orinda, CA, to perform an archaeological Environmental Impact Report. After completing the report WSA contracted with the C.E. Smith Museum of Anthropology for the permanent curation of more than 14,000 historic artifacts recovered from the project.
On December 4, the chained anchor led the archaeologists to uncover the Gold Rush-era ship, Rome. This discovery allowed the team to recover a portion of the Romeas well as a large quantity of cultural debris reflecting the expansion of San Francisco's Embarcadero during the second half of the nineteenth century. Some of the artifacts recovered (such as several botija olive jars) actually may have come from the Rome, while most of the others (such as the Frozen Charlotte dolls) represent historic garbage deposited while the city's businesses were spilling into the bay.
Ironically the Rome was sunk intentionally nearly one hundred and fifty years ago in order to establish property rights in San Francisco's bay waters. The Embarcadero and financial district of today are built on debris and sunken ships that accumulated there throughout the late 1850s. It was during this period that merchants built businesses along piers and wharves reaching into the bay. One of the quickest ways to lay claim to property along the expanding edge of the city was to have a ship sunk in the shallow waters of what was once Yerba Buena Cove.
The sunken ship Rome chooes the story of ambitious Gold Rush-era entrepreneurs, such as Captain Fred Lawson, who intentionally scuttled several ships for private individuals seeking to claim water lots in the area known today as the Embarcadero. A newspaper article written forty years after the Gold Rush has Captain Lawson telling the story in his own words:
"I sank her for Joseph Galloway, and I had to do it in a hurry... One morning he came running up to me and excitedly asked if I had a ship. I told him yes, that I had the Rome. He told me an injunction was to be served to prevent him having any more piles driven, but that if he could have the ship scuttled before 1 o'clock he would be all right. Before 1 o'clock my tow-boat took the Rome in to where he wanted it and down she went. I got $ 5,000 for that job."
San Francisco Examiner August 31, 1890