April 2021 Panel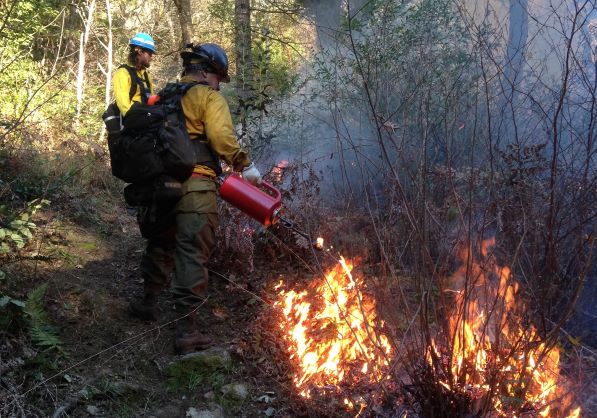 Revitalizing Cultural Fire Across California:
A discussion with Indigenous leaders
Panel Discussion: April 9, 12:00 PM - 2:00 PM, virtual event
Panelists:
Elizabeth Azzuz (Cultural Fire Management Council, Yurok)
Ron Goode (North Fork Mono)
Teresa Romero (Coastal Band of the Chumash Nation)
Don Hankins (Plains Miwok, Professor CSU Chico)
Chook-Chook Hillman (Karuk)
Moderator:
Tony Marks-Block, Assistant Professor, Department of Anthropology, Geography & Environmental Studies, Cal State East Bay.
Sponsored by Huntington-USC Institute on California and the West, Cal State East Bay A2E2, and C. E. Smith Museum of Anthropology, Cal State East Bay.
Register here in advance for this event.
After registering, you will receive a confirmation email containing information about joining the meeting.
Indigenous Californians have used cultural burns to mitigate wildfire spread, improve species abundance, and enhance resource quality since time immemorial. However, colonial fire exclusion policies and native land dispossession has hindered the application of cultural fire. As a result, California is experiencing wildfires of abnormal size and severity, and Indigenous communities are struggling to access fire-dependent foods, materials, and medicines critical to their livelihood and spiritual practice.
Please join our panel of Indigenous leaders from across the state to learn about their crucial efforts and the persistent constraints to expanding cultural fire.
This event is free and open to the public, but registration is required.
Event Contact: marjorie.rhodesousley@csueastbay.edu