The Magic, Myth and Legend of Borneo
A Platinum and Palladium Photographic Portfolio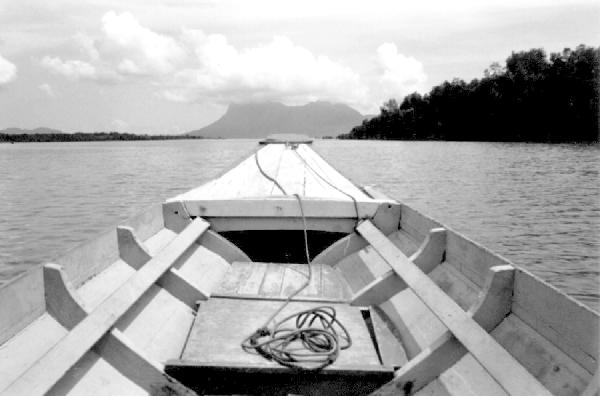 September 25 - November 10, 1995
Accompanied by Sounds and Artifacts
SCOTT ADAMSON
JOHN MCJUNKIN
The C.E. Smith Museum is pleased to be part of the first public presentation of Scott Adamson's and John McJunkin's Portfolio #1, which is exclusively comprised of work produced in Sarawak, Borneo between 1992 and 1995. We believe our students, as well as the general public, will be well served by this exhibit. The reception for the artists will be held Friday, October 6, from 6 PM to 9 PM. We hope you will attend.
Artist's Statement
"I am neither an anthropologist by training nor a photographer by vocation, but I do have a deep and abiding interest in both... It is the parallel between the circumstances facing the indigenous peoples of Borneo, and those of the native nations of America 100 years ago, that is the real magnet for my decision to return to Borneo time and time again"
-Scott Adamson 1994
A Selection of Photographs from the Exhibit
Forty Foot Joss Sticks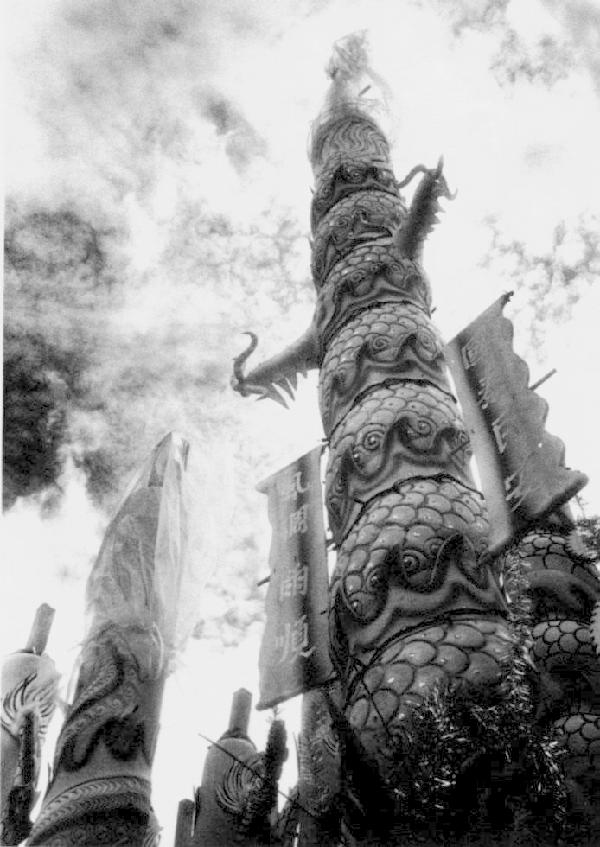 "The joss sticks offered during the Chinese New Year can reach an astounding forty feet in height. Each stick is presented to the Temple by a family. The more your donation costs and the more dramatic its presence, the greater the likelihood that money and good fortune will come your way in the following year."
Mark of the Warrior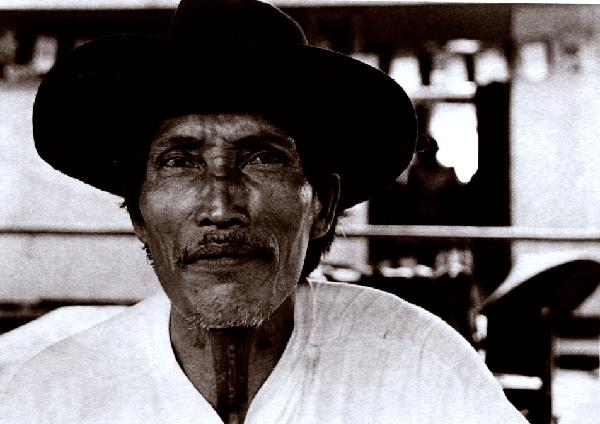 "After I developed this photo, I noticed the tattooing. A year later I discovered, to be tattooed along the throat like this man, the Iban warrior had to take many heads. The Dyaks of Borneo no longer take heads, but you still have to earn the right to tattoo the throat.
For more information visit Scott Adamson & Family.