Activism
"We want to protect the places where our ancestors had villages.... I do what I can to try and prevent people from harming these places."

- Ruth's daughter Ramona

"I don't want him to be a saint."

- Ruth's daughter Ramona
ANCESTRAL SITE PROTECTION AND THE LAW
Prior to the 1970s, Ohlones and Miwoks had no legal grounds to prevent the bulldozing of burial, sacred, village, and other cultural sites to make way for development. Laws aimed at protecting tribal cultural places from development, first passed in the 1970s, helped in some ways. But because these laws framed Native cultural places as archaeological sites, "scientific study" of the sites enabled bulldozing to continue.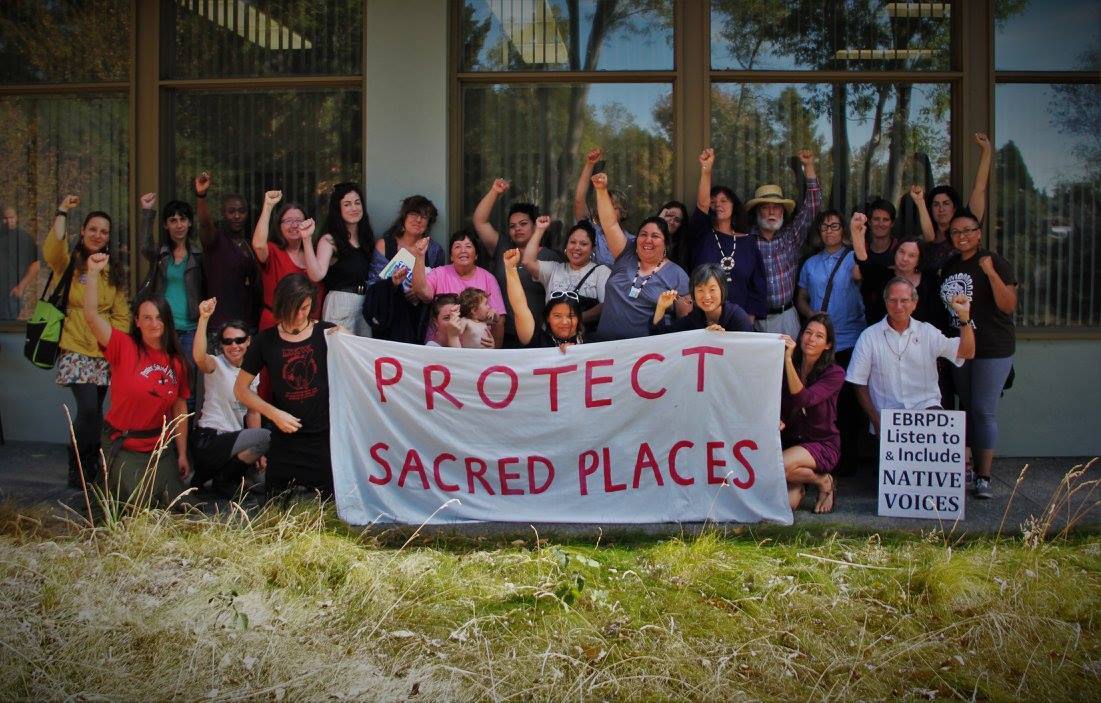 DEFENDING ANCESTRAL SITES FROM DEVELOPMENT
While supportive of scientific study of tribal cultural places in certain limited situations, Ruth and her family members prefer that these places remain undisturbed. Toward this end, they speak at public hearings, write letters, and join coalitions of Native and non-Native people to advocate for the full protection of Ohlone and Bay Miwok tribal cultural places in federal, state, county, city, special district, and private ownership throughout their ancestral homelands. 
NOT OUR SAINT
Catholic priest Junipero Serra founded nine of California's 21 missions, including Mission San Jose, where Ruth's ancestors lived following Spanish colonization. In September 2015, Pope Francis canonized Serra.
For Ruth and other family members, Serra not only symbolizes the pain and suffering her ancestors endured following the colonization of their homelands, but also the unhealed trauma from those dark times that continues to haunt them to this day.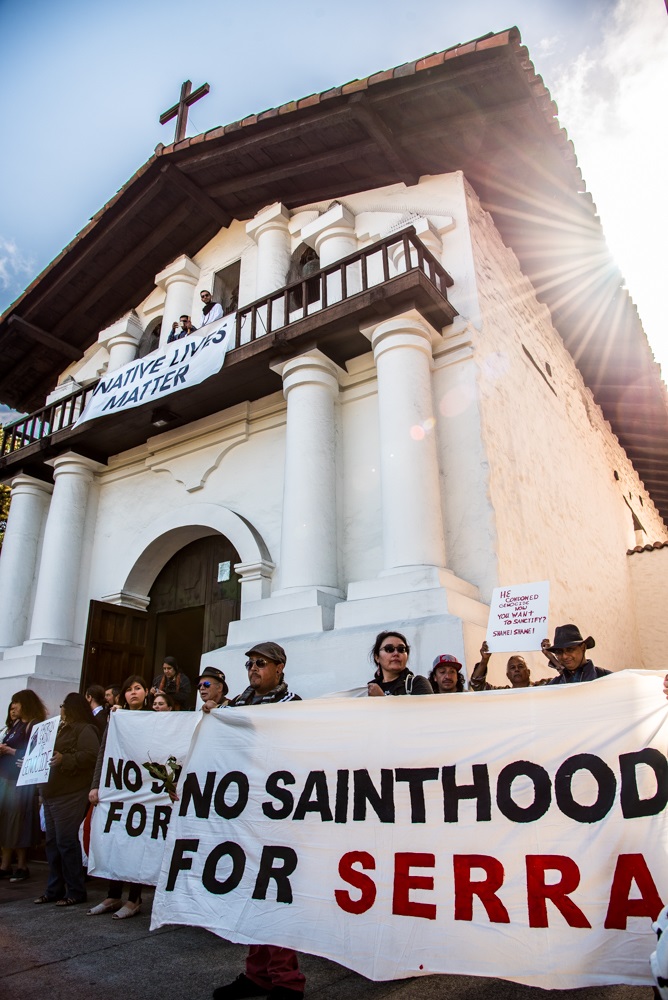 For this reason, Ruth and other family members made their opposition to canonization known by attending and speaking at seminars and rallies aimed at preventing canonization and educating people about the impacts of the mission system on their people.