Politics
POLITICAL SYSTEMS PAST
Old-time Ohlone and Miwok political systems were among the most equalitarian ever known in human history worldwide. Headmen, and sometimes headwomen, fed visitors, provided for those in need, oversaw ceremonial events, and directed hunting, fishing, and gathering activities and warfare expeditions.
The headman or woman and a council of elders primarily served as community advisors. Although the former inherited their positions, accession to office required community approval.
POLITICAL SYSTEMS PRESENT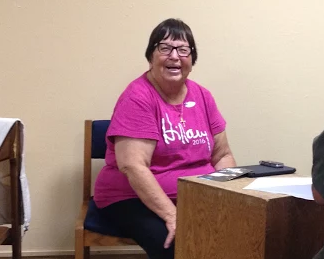 "I'm a Democrat, because I'm poor."

- Ruth's daughter Ramona
Ruth and the voting-age members of her family self-identify as democrats, liberals, and independents. They have a strong belief in the American political system, including the power for change through the voting box.