Supplemental Instruction (SI)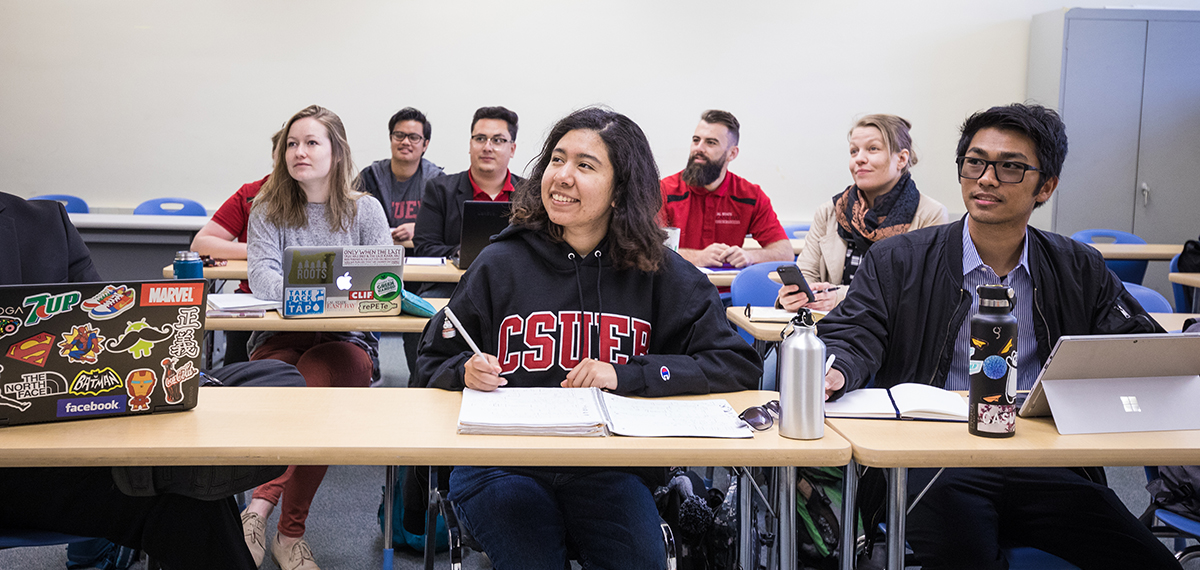 Overview
The Supplemental Instruction (SI) program offers peer-led support for historically difficult subjects and major gateway courses with high rates of D and F grades and unauthorized withdrawals (DFW). SI Leaders, high-achieving students recommended by faculty members and recruited and trained by the SCAA, attend assigned lecture sections to model successful behaviors and identify challenging content for review in regularly scheduled group study sessions.

Group study sessions generally consist of interactive discussions and collaborative practice activities facilitated by SI Leaders. Any student enrolled in a supported course may benefit from voluntarily attending sessions and frequent participation often results in improved comprehension and performance, contributing to student retention and progress to degree completion. Sessions meet in The CORE 342 (Red-tailed Hawk Room) and/or via Zoom.
Now Hiring for Spring 2023
The SCAA recruits, trains, and assigns course placements for new SI Leaders every semester and welcomes qualified CSUEB students to apply to become SI Leaders for the following courses starting Spring 2023. Before applying, interested students should read the position description and must request faculty members from their subject areas submit recommendations supporting their applications.

Note: The following includes courses still recruiting SI Leaders, not a comprehensive list of supported Spring 2023 courses.
 
Courses Requesting SI Leaders


Openings


Accounting & Finance

ACCT 312: Intermediate Accounting II
FIN 300: Financial Management
1
4


Chemistry & Biochemistry

CHEM 112: General Chemistry II
1


Economics

ECON 380: Managerial Economics & Business Strategy
1
Spring 2023 Schedule (Updated 2/2/2023)