Sharing Culture
RESPECTING ELDERS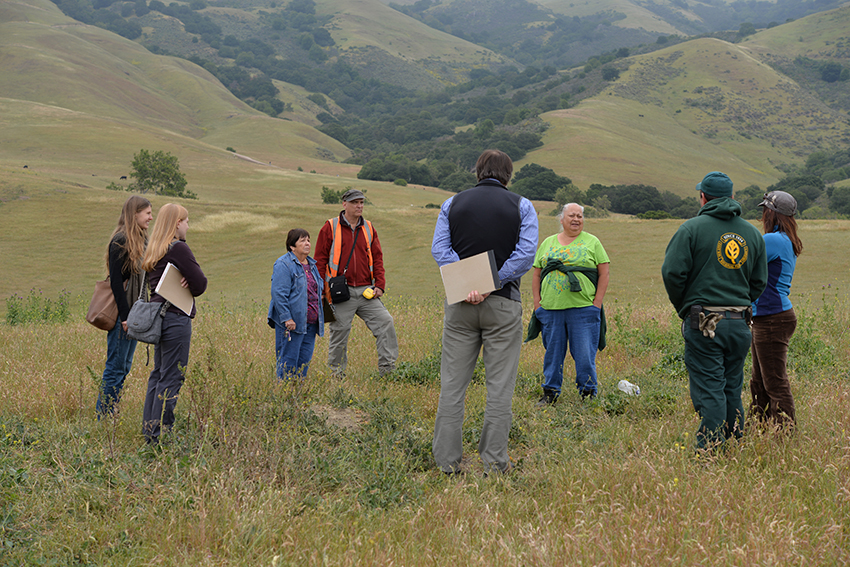 Today, Native elders retain a respected place in family and community life. In 2006, Ruth received public recognition as a respected Ohlone woman elder during an honoring ceremony hosted at Indian Canyon, near Hollister, the only trust land set aside for Ohlones by the federal government. In 2013, the conveners of the annual Honoring of the Elders Gathering at Mount Madonna Regional Park also recognized Ruth as an honored elder.
The Mount Madonna Elders Gathering, first held in June 1985, is co-hosted by the intertribal, non-profit Tena Council and the Pajaro Valley Ohlone Indian Council.
"The Honoring of the Elders is about family. We show the young ones that we honor and treasure our Grandparents, Aunties and Uncles who have taught us about family, our culture and our values."

- Honoring of the Elders Gathering Facebook Page 

"We want them to know that we're still here—five generations of people connected to the original people"

- Ruth Orta
Ruth Orta and several members of her family relish the opportunity to share their people's history and culture with the broader world. Through public presentations about their family and their people's cultural legacy, they seek to address enduring misperceptions that Ohlones and Miwoks no longer exist, and to address stereotypes that genericize and dehumanize Native people. They also seek to call attention to old-time cultural values that address modern issues, such as the need to better understand and respect the environment.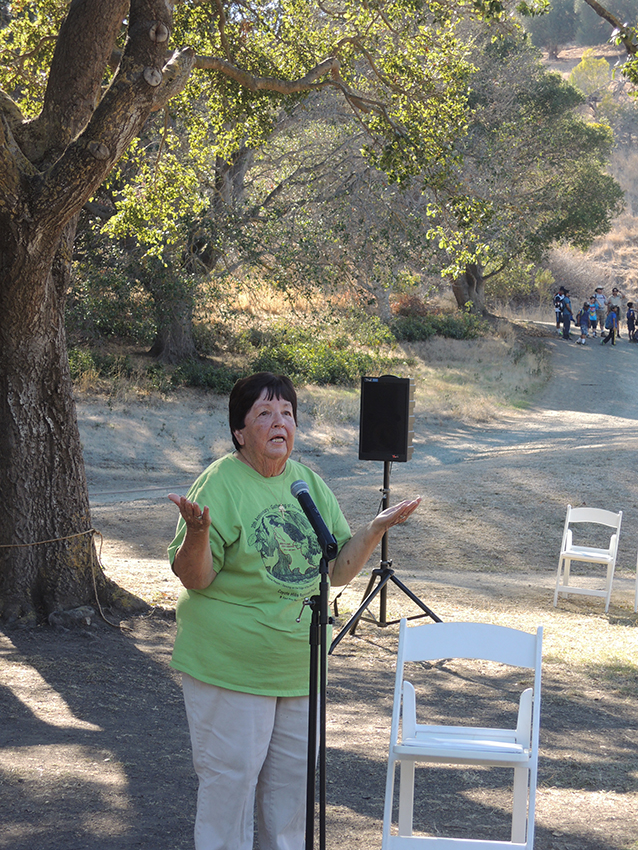 DISPELLING STEREOTYPES THROUGH PUBLIC PRESENTATIONS
Ruth and members of her family began making public presentations about their ancestral cultural legacy in 1994, during the first-ever Gathering of Ohlone peoples at Coyote Hills Regional Park in Fremont. In addition to presentations at subsequent Ohlone Gatherings, they have also presented at national, state, and local parks; museums and veteran's facilities; grade schools, colleges, and universities; and twice at the annual California Indian Conference.
Other Ohlones have also called upon Ruth and her family members to participate in cultural events, and to teach them how to make cultural objects, such as soaproot brushes.