Bikol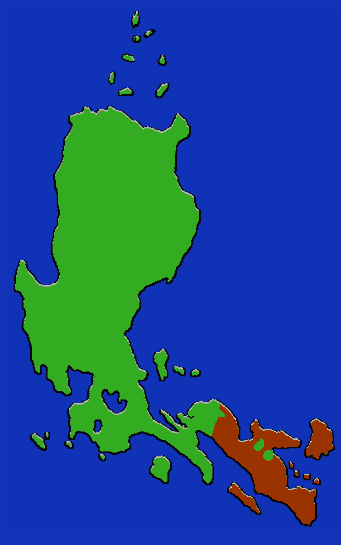 AKA: Bicol, Bicolano
Location: Southern Luzon (Bicol) peninsula and nearby islands.
Languages: Bicol
Subsistence: Lowland and some upland rice; corn. Cash economy.
Population: 4,469,082 (1990)
Inhabiting the whole of the southeastern peninsula of Luzon, the Bikol are concentrated most heavily in the plains around the Legaspi-Albay agricultural areas, which support about half of the population, and the primary cities of Naga and Legaspi. They grow both wetland and upland rice and corn for consumption, and coconut and abaca for cash crops. Fishing and forestry are also important industries. The area is rife with gold, copper, iron, chromite, and manganese mines. While officially all Bicolano speak the same language, the social circumscription of groups has led to such a proliferation of dialects that a lingua franca called Bikol Naga is in general use throughout the area.
Bicol speakers are found in the provinces of Albay, Sorsogon, Catanduanes, Camarines Norte and Camarines Sur. The Bicolano also inhabit principally the islands of Catanduanes, Masbate, Ticao and Burias.