Commuter Events

Drive less, WIN MORE!
The new platform Pioneer Commute recognizes and rewards your actions to reduce the traffic, parking and environmental impacts of driving alone. Whether you're coming to campus daily, learning and working from home, choosing lower-impact modes every day or mixing up your commute, you can reduce your impact and earn rewards!
Pioneer Commute is built on the RideAmigos platform and provides trip-planning, trip logging and ride-matching to earn prizes and incentives. Participants must actively log their trips by the last day of each month to qualify for incentives.
Start logging your commute now and join this month's challenge for March 2023. - More info here...
---
We present multiple events throughout the year specifically for commuter students, faculty and staff. We will post about future events through Bay Sync, Twitter, Instagram and the digital road signs on campus.
Upcoming Events: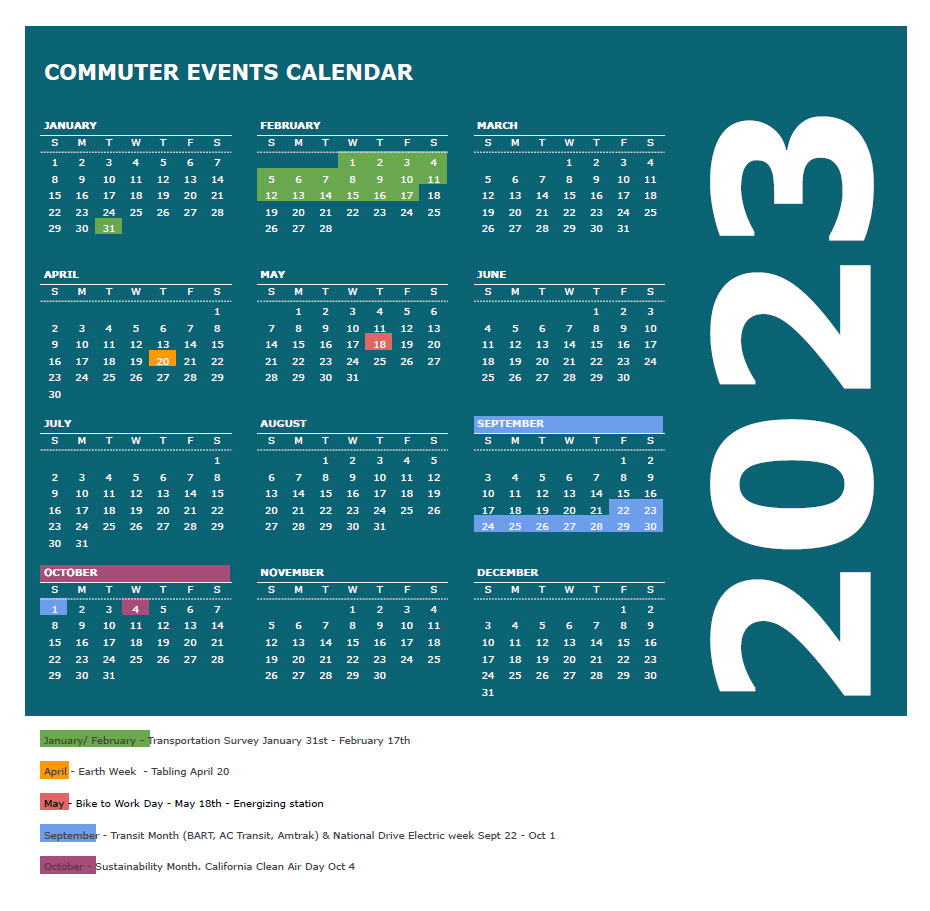 ---
Here are some of the events we hosted from Fall 2018 through Spring 2021:
August 2018 - Fall Welcome Back breakfast snacks. We greeted commuting students with assorted treats like coffee, fruit, muffins and information on new ways to commute like the CSUEB shuttle and Zimride carpool service. (This event is not pictured below.)
March 2019 - We partnered with ASI for a Commuter Lunch. ASI provided the nacho bar and we provided the information! Students filled out a three question survey to see if they currently use any of our commuter services: CSUEB Shuttles, Zimride, Zipcar, Zagster or Carpool reserved spaces. For those who were interested in learning more we sent them information and links via email. (This event is not pictured below.)