Inclusivity at the RAW
Inclusivity at the RAW
The Recreation and Wellness Center aims to create a safe, welcoming, and accessible environment for all members of our campus community to further their health and well-being journey. We promote inclusivity by delivering a wide variety of programs and services. We support the fact that well-being is defined differently by each individual. The RAW is committed to creating opportunities for each member to Do Well-Being You!
If you have suggestions or ideas on ways in which we can create a more welcoming, inclusive, and accessible enviroment, please let us know! If you would like to tour the Recreation and Wellness Center please call the Front Desk to confirm availability or email rawcenter@csueastbay.edu
The RAW promotes an environment that is
Staff:

Our 80+ person team welcomes you to explore our facilities and find spaces that meet your wellness goals.
Our two-story

fitness center

creates a space for members to engage in stretching, cardio, strength, and functional training exercises. Members are also offered the opportunity to schedule a Fitness Center Equipment Orientation to help them find the right fit for their goals. 
We offer both open and mixed-gender Intramural Sports leagues. Participants are encouraged to participate according to their asserted gender and skill level. 
Group Exercise classes are offered in variety and type including Mind/Body, Dance, and Strength-based classes, which are also open to all ability levels.
We know that our members define Wellness in different ways and have different needs and skills. In the Wellness Center, we encourage members to utilize space and find resources to meet their goals. 
Accessible bathroom stalls are available in all restrooms. 

The universal locker room on the 1st floor includes an accessible shower, bathroom stall, bench, and lower lockers. 

An additional universal restroom is located on each floor for our members who prefer single occupancy spaces.  

All of our door placards are written in braille and the elevator on-site provides access to the Indoor Track and other amenities on the 2nd floor. 

Service animals are welcomed.

To keep your out of pocket costs to a minimum, at the 

Equipment Rental Desk 

we offer our members basic essentials and amenities including bath towels, soap, hairdryers, hair ties, hygiene products, and rental padlocks for our day-use lockers. 

Similarly, there's no need to spend your own money on basketballs, boxing gloves, weight belts, or additional equipment that can be expensive. We invite you to try out our equipment first and then make your own investment in personal equipment if you care to do so. 

Additionally, equipment packages like outdoor volleyball nets and dodgeballs can be rented out for the day or evening at our Equipment Rental Desk at no additional costs. 

Our Intramural Sports Program, Group Exercise Program, Drop-in Personal Training Hours and Personal Trainer led group sessions (Bring a Buddy 

and

High-Intensity Workout

), are all currently offered at no additional cost to our members. 

Our Personal Training options and programs are subsidized to offer more affordable options for members. 
We offer equipment for a range of abilities  and body types, including 

Free weights, kettlebells, and medicine balls of various size, weight, grip styles, and type

A Sci-Fit Hand Crank Bike

Two Free-Motion Cable Machines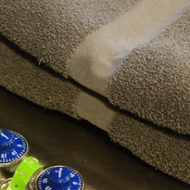 Basic Amenities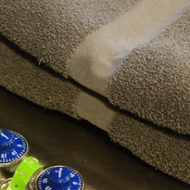 Basic Amenities
Working out can be pricey, so come by EQR for no additional cost equipment rentals ranging from fitness equipment to personal hygiene products
Flip Back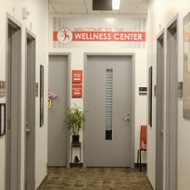 Wellness Lounge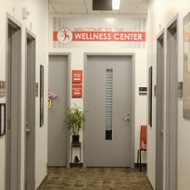 Wellness Lounge
Wellness goes beyond working out. Come to the wellness center to learn more about the psychological, emotional and social aspects of wellness.
Flip Back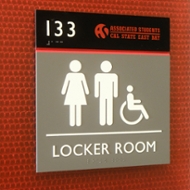 Universal Locker Room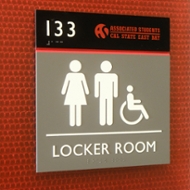 Universal Locker Room
The universal locker room on the 1st floor includes an accessible shower, bathroom stall, bench, and lower lockers.
Flip Back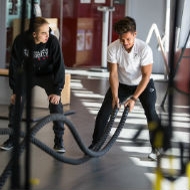 Drop In Personal Training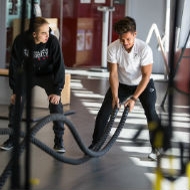 Drop In Personal Training
Have questions about working out? Stop by during our personal training drop-in hours to get your questions answered at no additional cost!
Flip Back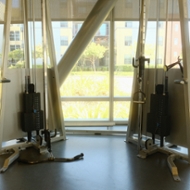 Adjustable Cable Machines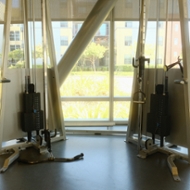 Adjustable Cable Machines
Our adjustable cable machines accommodate various body types and allow for a variety of different exercises.
Flip Back
Sci-Fit Cardio Machine
Sci-Fit Cardio Machine
Our Sci Fit Machine is adjustable and accessible given its step through design.
Flip Back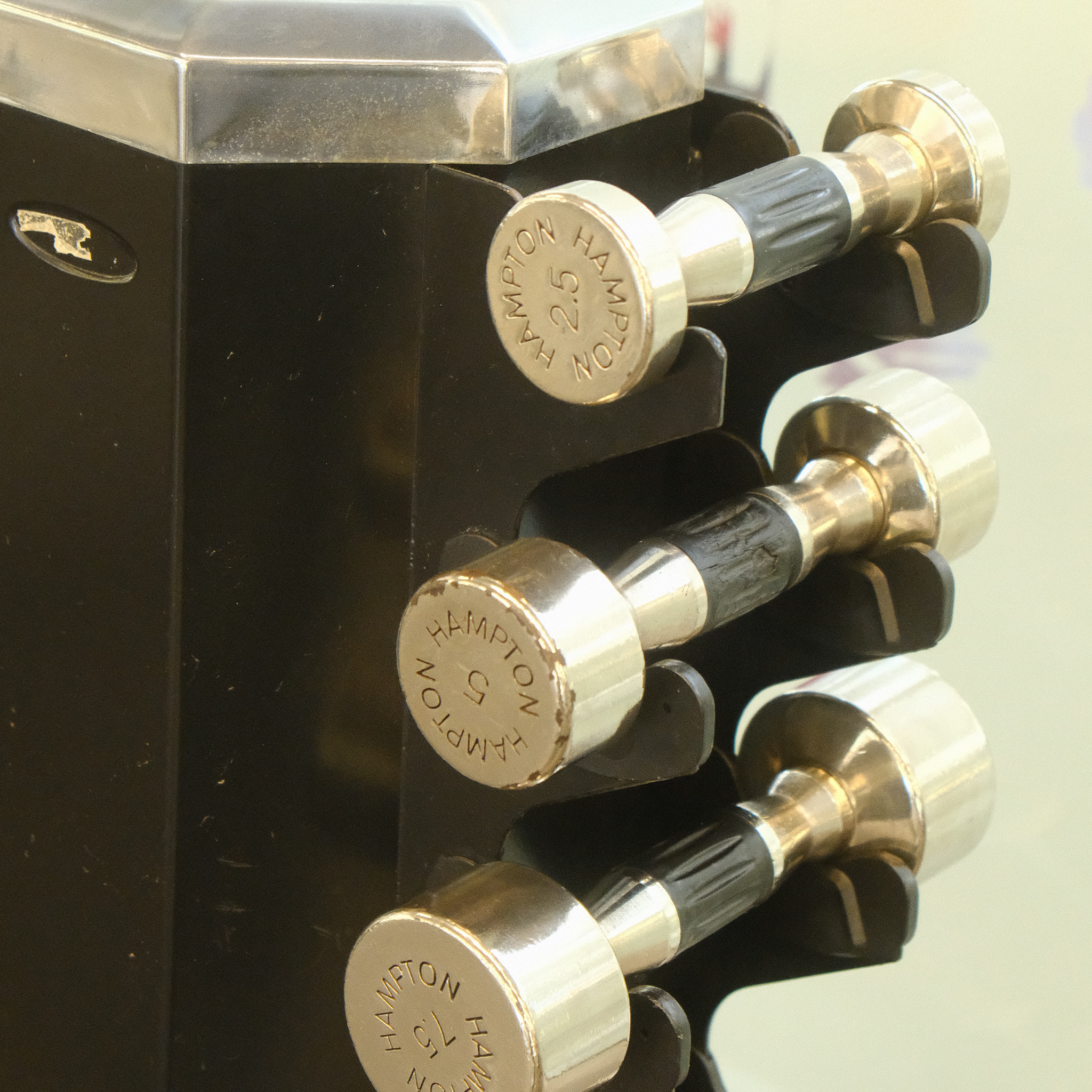 Free Weight Racks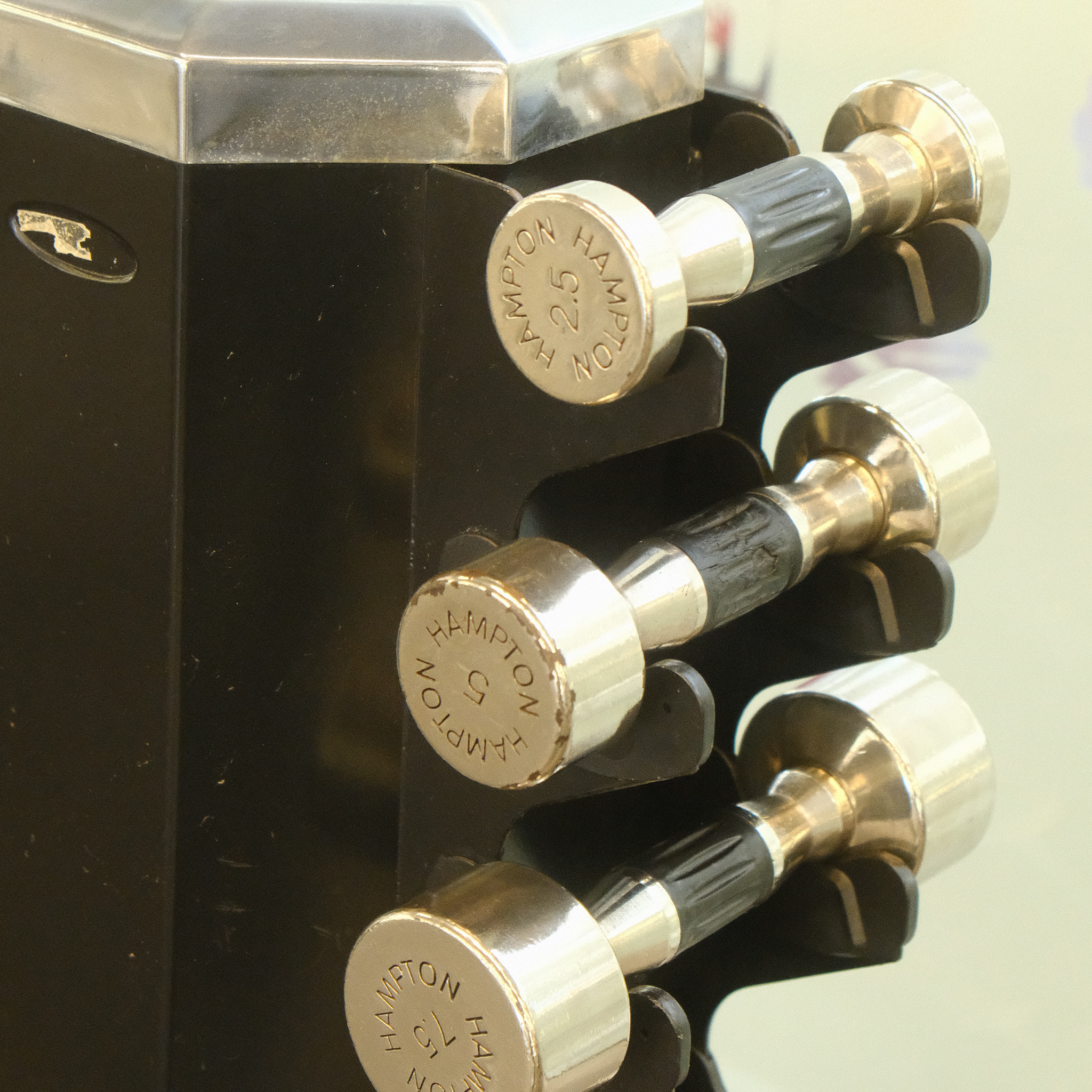 Free Weight Racks
We offer weights in a variety of shapes and sizes, and many that are portable in nature.
Flip Back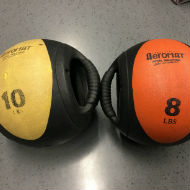 Medicine Balls with Handles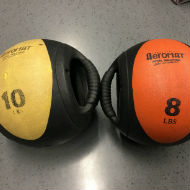 Medicine Balls with Handles
Our Med Balls at EQR have handles for a range of gripping abilities.
Flip Back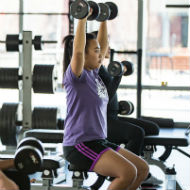 Women in the Weight Room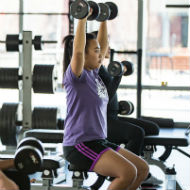 Women in the Weight Room
Through collaborations our Personal Training or Group Exercise program is able to offer a female identified workout class at times.
Flip Back