Transfer Students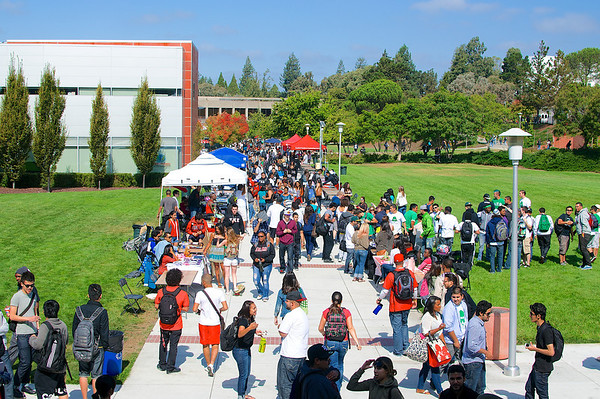 Information for Transfer Students Interested in Public Health at CSUEB
Transfer students are a core part of the Public Health community and are the largest group of Public Health students. This page is intended to help that transition to the Health Sciences and set students on a path to success!

Your first stop should be to Cal State East Bay's Transfer Admission Requirements. Once you are set on attending Cal State East Bay and choose Public Health as your major, the following information can help you.
Getting a Head Start on Courses
There are a number of lower-division courses that are required for the Public Health major at Cal State East Bay that may be able to be completed at your current college or university.

You should meet with your current academic advisor at your current college or university to determine if you are able to take the equivalents of the following courses. Your current academic advisor will be able to look up whether or not courses at your current college or university will fulfill these requirements.

Core:
BIOL 230 – Introduction to Microbiology
STAT 100 – Elements of Statistics and Probability
POSC 101 – American Political Institutions
ENSC 280 – Humans and the Environment in California

Public Health & Health Policy Concentration:
ECON 200 – Principles of Microeconomics

Elective:
HSC 115 – Human Health and Wellness

Although you may transfer to Cal State East Bay with a large number of course credits, the majority of your upper-division courses must be taken at East Bay to meet University and graduation requirements. When you arrive at Cal State East Bay, you can meet with an AACE advisor or SSC Major advisor to get more information – see the Advising & Info for Students tab for links.
Cross Registration
Students currently enrolled in a community college may be able to take certain Public Health courses (e.g. HSC 100, HSC 110, HSC 130) at Cal State East Bay concurrently (i.e. cross-registration). Doing so will facilitate progress toward a Bachelor of Science Degree in Health Sciences at Cal State East Bay and expedite time to graduate post-transfer.
More information can be found here: Cal State East Bay Cross-Registration. Cross-registration forms can be found here: cross-registration form. Students interested in this program should contact Professor Andrew Kelly in the Department of Health Sciences.