Wanda Washington History Conference
Friday, April 28, 2023
---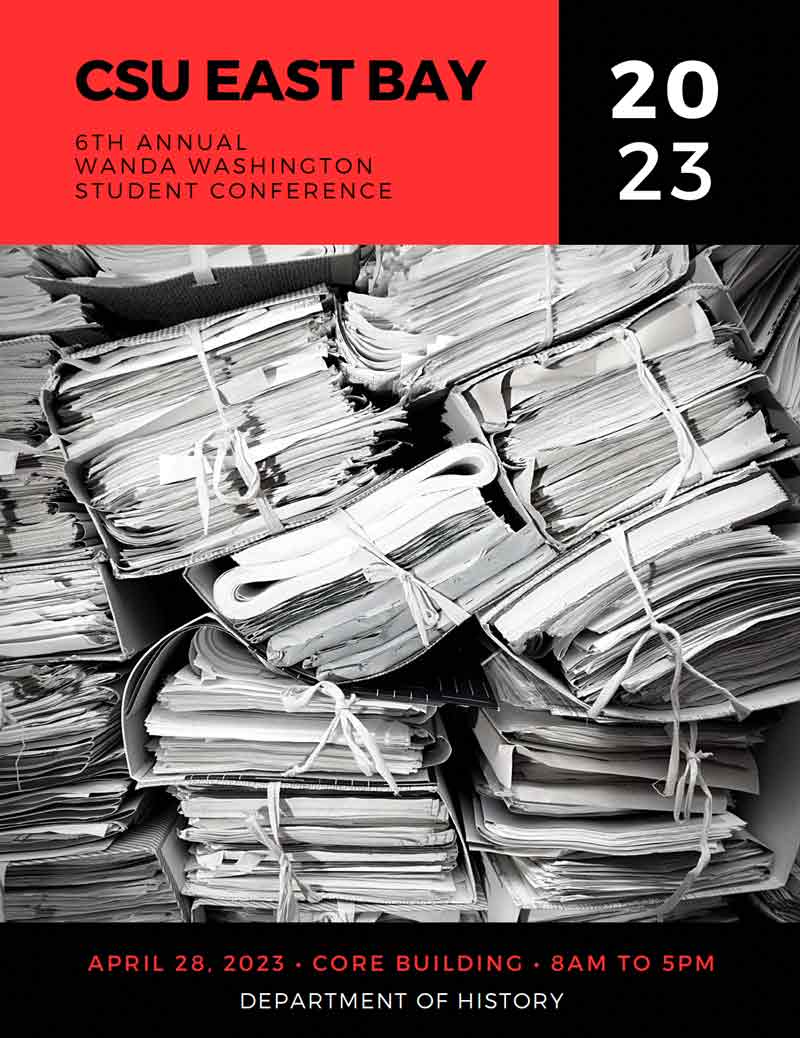 On April 28, 2023, Cal State East Bay students, faculty, and community members gathered for the Department of History's 6th Annual Wanda Washington Student Conference!
This year's conference welcomed over thirty participants, including a dozen graduate students and more than twenty undergraduates. Anna Alexander, Dee Andrews, Bridget Ford, Samantha Francois, Mary Ann Irwin, Linda Ivey, Elizabeth McGuire, Michael Schulze-Oechtering Castañeda, and Jessica Weiss chaired and commented on student panels throughout the day.
Conference panels were all-encompassing, reaching across hundreds of years and thousands of miles. From medieval Mongolian accountants to contemporary indigenous land rights, the presentations revealed the Department of History's greatest asset - our student's dynamic and diverse interests in "learning the past, "understanding the present," and "shaping the future."
The day concluded with a robust Phi Alpha Theta induction ceremony and the presentation of 2022-23 awards and 2023-24 scholarships. The Wanda Washington Student Conference illustrates our students' dedication to the discipline of history and their monumental achievements at CSUEB.