Once you have checked into your apartment, please follow the steps below to complete your room
inventory process.
• Log in to the Housing Portal
• Select Inventory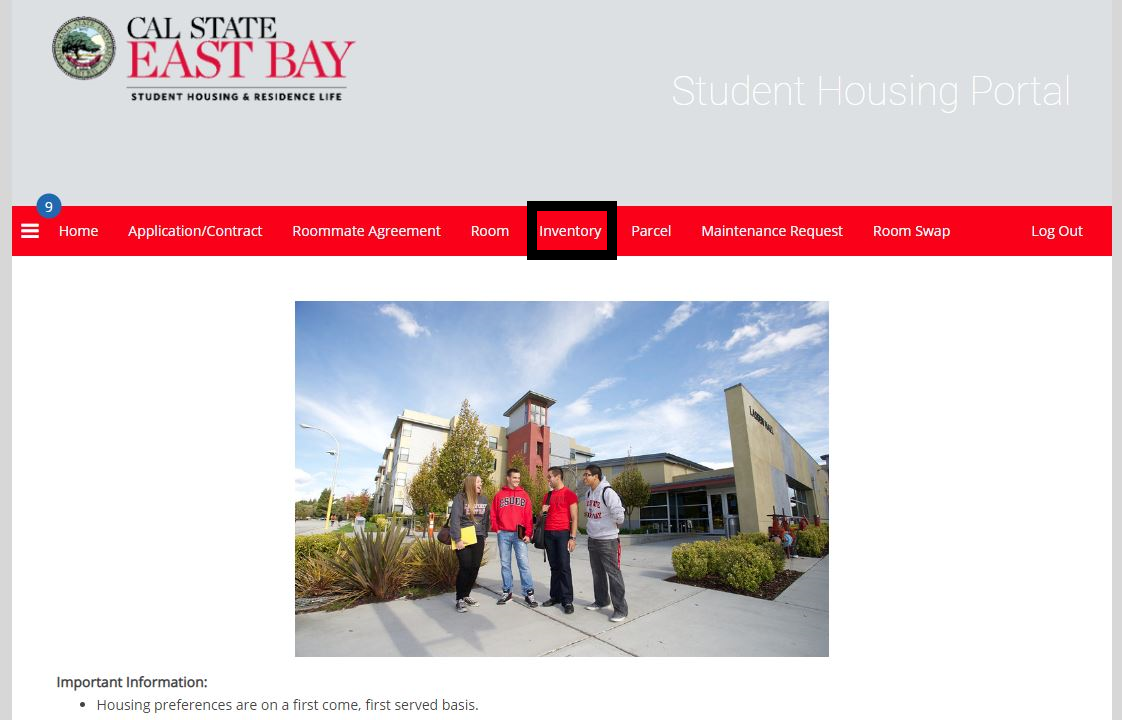 The Inspection List will appear
Choose Room Space you would like to Review
Bed Space: Individual's Bed Space
Common Areas: Shared Spaces – These are areas that are shared by all residents of the apartment
Click on any of the rooms available and click Review
The Inspection Details Page will appear
Please inspect each item listed below and note the condition.
If you agree to the condition, then click Accept
If you do not agree with the condition, click More Information and leave condition comment in the Review Comments Box
Once you have reviewed all items and made appropriate comments, click Save Review
You will receive an email with the inspection of the room. If you are requesting a room condition change, the Building Coordinator will review your request and make the appropriate change on your inventory and/or maintenance request.
Please repeat the process for all apartment spaces.

It is strongly encouraged that all of the apartment residents meet to review the common spaces before submission.

If you have any questions regarding the Room inventory, please contact the Lassen Hall Office during normal business hours at (510) 885-7444 or at housing@csueastbay.edu