Admitted/Prospective Student Scholarship Opportunity
Scholarship Highlight- The Presidential Pioneer Scholarship
(Continuing Students, click here to visit our main scholarship page and view our other great opportunities)
The Presidential Pioneer Scholarship provides flexible support to Cal State East Bay students. The scholarship is renewable for up to three years (for incoming freshmen) and one year (for incoming transfers), at $10,000 per academic year, provided full-time enrollment and GPA are maintained.
To qualify for this opportunity, scholarship applicants must meet the following eligibility requirements: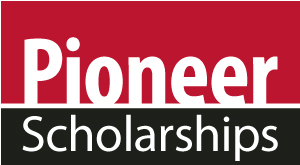 * Be admitted to Cal State East Bay for the upcoming Academic Term
* Have a high school GPA of 3.50 or higher (if incoming Freshman)
* Have a transfer GPA of 2.7 or higher (if incoming Junior transfer)
* Submit two letters of recommendations from an instructor, teacher, counselor, or administrator
* Submit a 500-word essay on how you exhibit one or more of the following characteristics outlined below:
- Academic success, or potential to excel academically
- Demonstrated leadership skills or aspirations
- Qualities that have resulted in success dealing with a major life challenge, volunteer experience, or a passion for helping others
The award will disburse evenly per semester (Fall and Spring).
Applications available through early April so apply now! View all available scholarships here.

Please apply through the new Scholarship Universe portal at the button link below.

For questions regarding this scholarship and its criteria, please email finaid@csueastbay.edu
Many other scholarships are  still available - awards up to $10,000
There are more than 60* published scholarships still open to receive applications including 11 CSU Foundation Systemwide scholarships. Award amounts can go up to $10,000. Students must use their NetID to apply and must accept their offer of admission from the university to receive the aid. Please apply through the new Scholarship Universe portal.
Find the answers to some frequently asked questions below.
Find more information and helpful tips on the Scholarships home page
Frequently Asked Questions