Pioneer Scholarships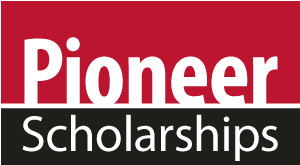 Pioneer Scholarships Application
The Pioneer Scholarships Application will be open from November 2, 2020 - March 2, 2021. The link to the new Pioneer Scholarship Portal will be made available as we get closer to November.  Complete your application to be considered for over 100 institutional scholarships and many private scholarships that are tailored specifically to your eligibility.  The portal contains many external scholarship opportunities offered by companies and organizations outside CSUEB.  Don't wait! 
Did you Know...
Admitted students and current students are eligible to complete the Pioneer Scholarship Application.
Students can search for scholarship opportunities by major, academic program, interests, and more! 
You can monitor the submission of letters of recommendation and send electronic reminders to your references. 
Students can view scholarship offers and accept scholarship awards online. 
Students are able to submit thank you letters online and learn more about our scholarship donors.
Scholarship Timeline
The majority of Pioneer Scholarships have a deadline of late February. See what you can do in the beginning of the academic year to prepare to apply.
November - The Pioneer Scholarship application will open.
March 2, 2021 - The general application will close for review.
February - Scholarship Review Process begins.
March - Financial Aid Award Letters will be generated.
July - The scholarship system will shut down to archive the prior academic year's information. 
September - Begin drafting your Personal Statement "My Story" essay so that you are ready to go once the application portal opens up for the following Academic Year.