Spring 2022 Semester
Welcome new Pioneers! Here's what to expect this spring.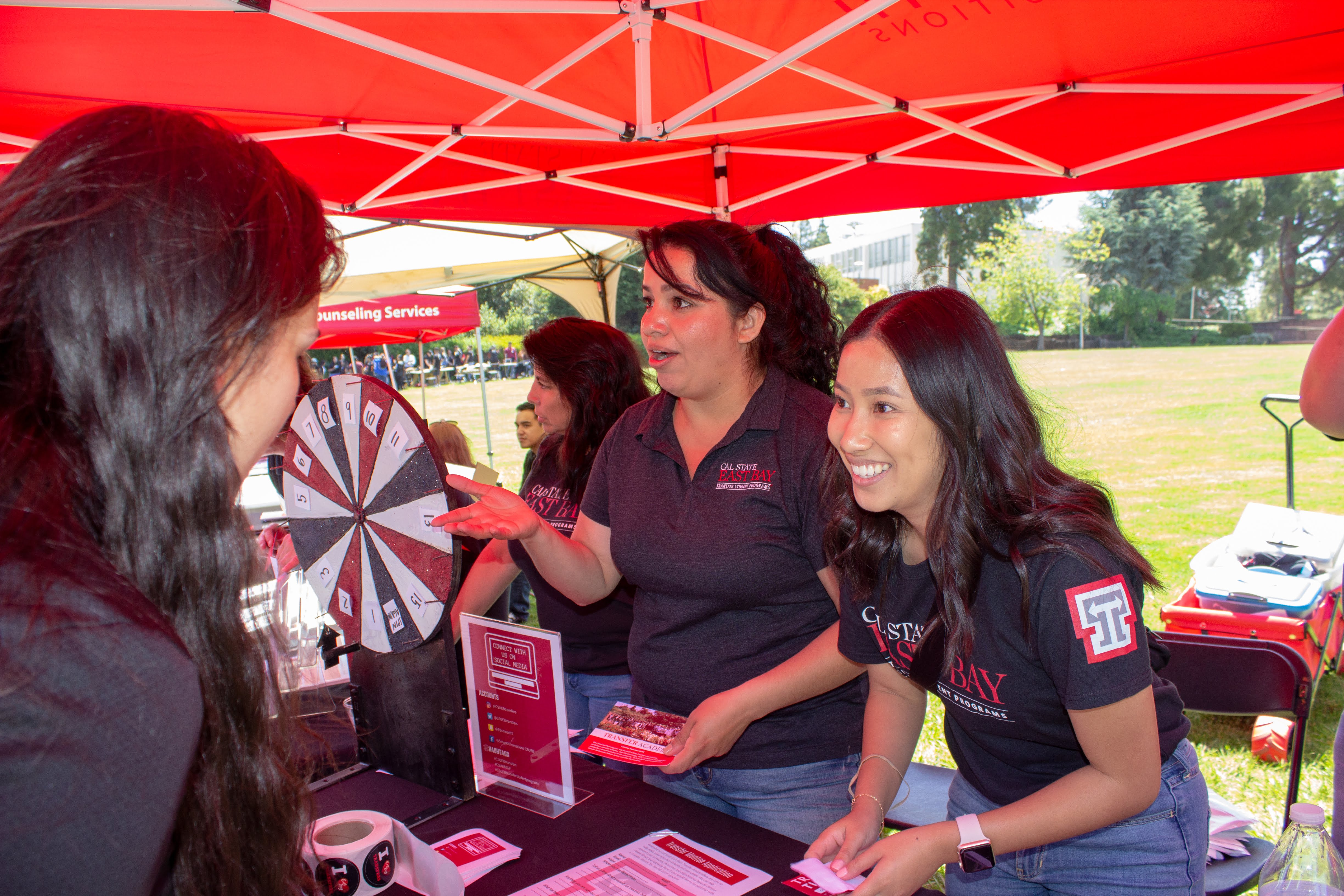 Cal State East Bay will offer a variety of class formats this spring.* The university will strive to provide the services that we can, while maintaining a safe environment for students, faculty, and staff. In MyCSUEB you will find classes offered on campus, online and in hybrid formats.

For new freshman: Be sure to meet with your FASST advisor for the information you need to choose classes this spring. Classes begin January 18, 2022.
For new transfer students: Connect with Transfer Student Programs to ease your transition to the university.
Classes, fees, and technology
For Spring 2022, undergraduate students enrolled in at least 12 units, or graduate students enrolled in at least 8 units, may be eligible for a $500 voucher towards the purchase of a pre-configured device bundle (laptop computer) at the Pioneer Bookstore on the Hayward Campus. You may also order one of these laptops on the bookstore website.
Additional rules and conditions apply. Not all students will qualify for a voucher. Limit one per student. Voucher redeemable while supplies last.
The program will run January 10, 2022 to February 18, 2022.
Financial Aid Information
Need Financial Aid? If you missed the priority deadline to submit the 2021-2022 Financial Aid Application, you may still be eligible to receive financial aid! 
Emergency relief funding Enrolled students may be eligible for Emergency Relief Funds for the fall semester based on requirements and guidelines as administered by the Office of Financial Aid. To be considered for immediate and priority funding, make sure to submit your FAFSA or CADAA application right away.
Receiving Financial Aid: If you have received your Financial Aid award, be sure to accept your award on MyCSUEB.

Financial Aid Topics
Financial Aid typically disburses within 10 days prior to the start of the academic term. If you have financial aid in excess of your bill, the Student Financial Services Department will issue a refund to you after the disbursement. Be sure to sign up for Direct Deposit to receive your refund more quickly. Otherwise, you will be issued a check which can take weeks to arrive! 
During the payment deadline, the Student Financial Services Department will review the amount of funds that you have accepted for the term and will consider the amount as payment. Remember that you are responsible for the difference between your Financial Aid and your total bill.  Visit this link for information regarding the billing deadline. 
Don't wait! Email the Office of Financial Aid & Scholarships if you have any questions at
finaid@csueastbay.edu
.
Make sure to submit your FAFSA or CADAA application every year, by the priority deadline of March 2. The applications go live each year on October 1. 
If you missed the priority deadline to submit the 2021-2022 Financial Aid Application, you may still be eligible to receive financial aid! 
1. Citizens and Eligible Non Citizens who submit the FAFSA application may still be considered for the Federal Pell Grant, Federal SEOG Grant, and Federal Student Loans to assist in meeting their cost of attendance.
2. Dreamers can still take advantage of the California Student Aid Commission's (CSAC) Competitive Grant funding process. Each semester, CSAC reallocates unspent grants to eligible students who did not receive the Cal Grant at the start of the year but have submitted their California Dream Act Application. Visit this website to learn more information about the Cal Grant Renewal process.
Since Spring 2020, priority Emergency Grant funding went to students who submitted their FAFSA or CADAA Application, and we are expecting additional funding for the 2021-2022 Academic Year. Don't leave money on the table and submit your application today! We accept applications until the end of the academic year!
A Healthy Community
Student Health and Counseling Services (SHCS)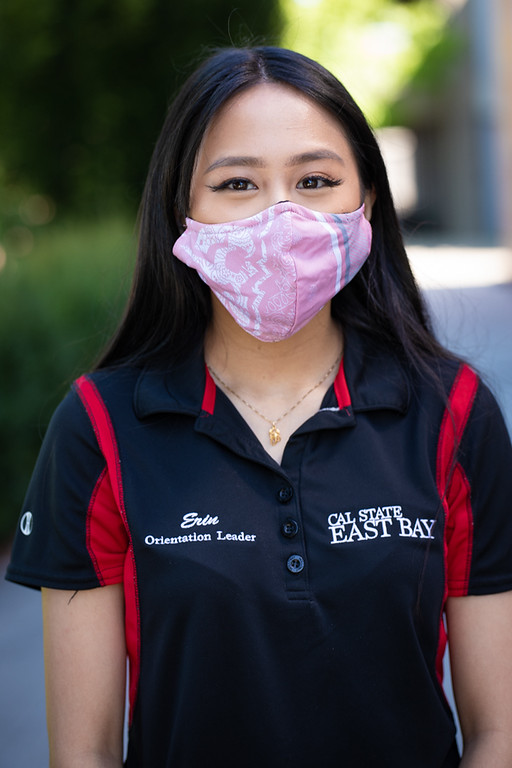 Visit the Student Health and Counseling Services website for hours of operation and services available. The following services are offered:
Appointments and Urgent Care
Counseling
Health Education
HIV Testing
Immunizations
Laboratory
Men's Health
Pharmacy
Radiology
Smoking Cessation
Women's Health
In the event of a health emergency, please call 9-1-1.

Find COVID-19 updates and information at the university's
COVID-19 website
. You can sign up for an alert notification and find links to county health resources.
If you would like to receive alerts to your phone in the event of a campus emergency, visit the Alert Me website to learn how to enter your contact number and notification preferences in MyCSUEB.
---
* PLEASE NOTE: The information on this page may be subject to change in the event that Alameda and Contra Costa County health regulations should change to safeguard public health. If the situation changes, the university will follow those guidelines to protect the safety and health of our campus community.