Counselor in SEAS
Students enrolled in the Student Equity and Success (SEAS) programs have priority access to an in-house mental health therapist.
The Counselor in SEAS is dedicated to supporting low income, first generation, historically underrepresented and underserved student populations. 
In addition to mental health counseling, the counselor may connect students to other support programs and services, both on and off campus.
SEAS students can receive brief individual and couples therapy, as well as a variety of counseling groups that meet throughout the week.  All of these services are covered by the health fee paid at registration each semester.
Counseling sessions are confidential, and held in-person in the Student & Faculty Support (SF) building or via Zoom. 
Schedule a counseling appointment by calling the Student Health and Counseling Services front desk at (510) 885-3735.
Be sure to mention that you're a SEAS student!
Appointments are available on a first-come, first-served basis.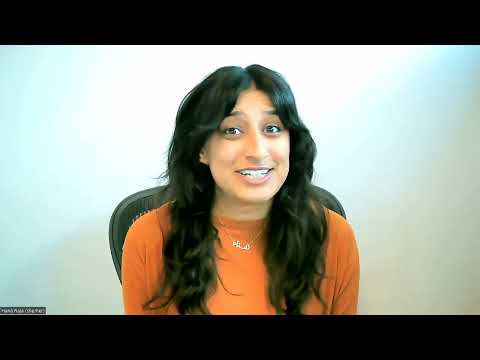 Meet Counselor in SEAS Hana Raja
About Hana:
With 15 years of professional experience in community advocacy, education, and arts, and four years of postgraduate experience as a psychotherapist, Hana is passionate about holistic care that supports healing of the body, mind, spirit, and community. She is attuned to the nuances of diaspora cultural identities, and views the world through an intersectional, decolonial, anti-racist, and feminist lens.
Hana is warm, compassionate, and non-judgmental, and students can hope to leave sessions feeling empowered and resilient. Hana offers a listening ear, empathy, reflection, and validation, and utilizes a variety of techniques and tools that can be applied in everyday life, such as mindfulness, creative expression, and self-soothing. 
Hana's areas of specialization include:
Coping with anxiety & depression

Healing trauma & chronic stress

Adjusting to life transitions

Identity development

Nurturing self-esteem

Harm reduction approaches to substance use

Grieving loss

Cultivating healthy attachments

Non-violent communication

Sexuality & intimacy

Couples counseling (both partners must be CSUEB students)
… All SEAS students are welcome to schedule with Hana, whether or not you can name exactly why you're seeking support.