Group Counseling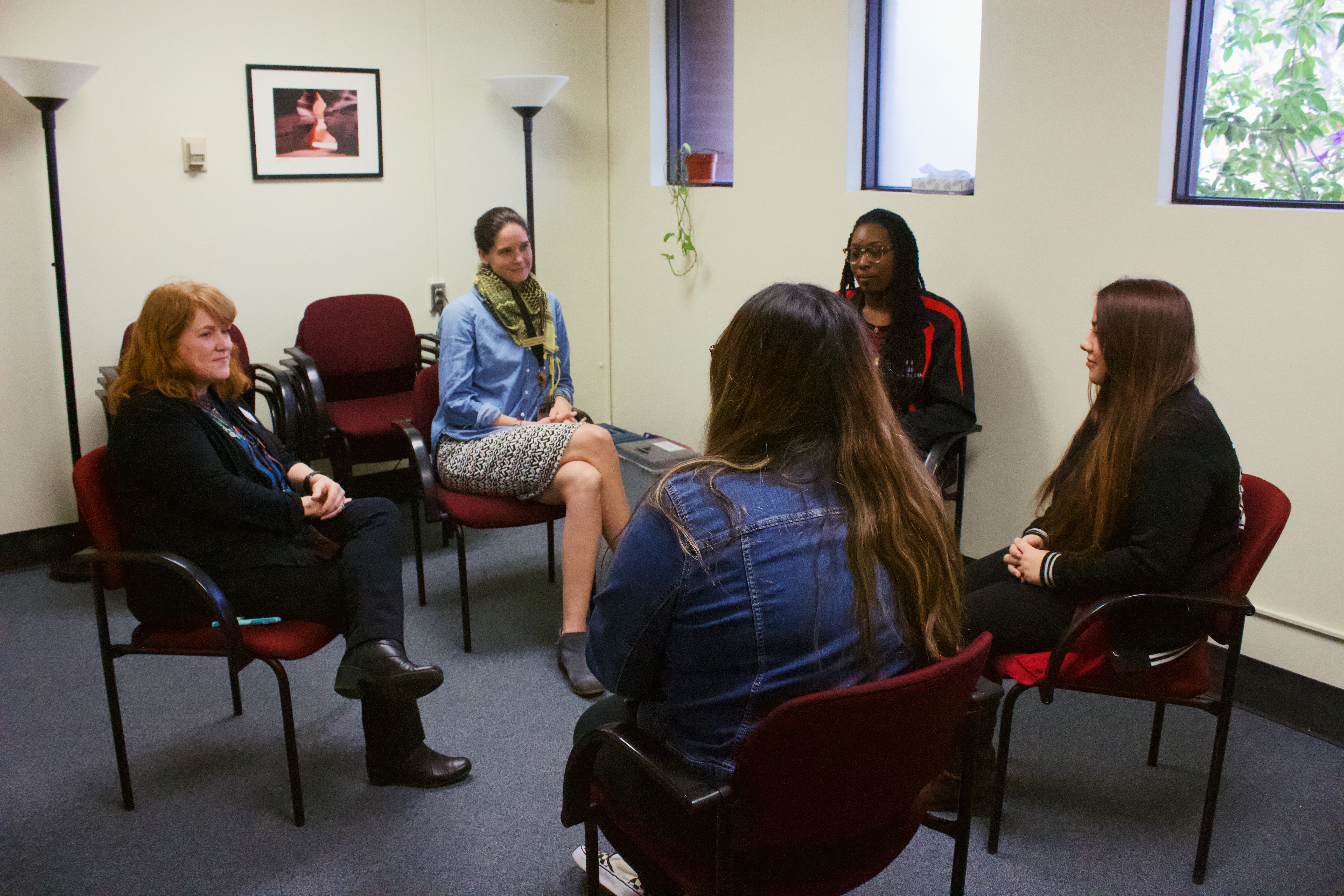 Due to Covid-19, all groups for Spring 2021 will be run over Zoom.  Students may participate via video, or with audio only.
To register for any group, students can go to https:/health.csueastbay.edu, call (510) 885-3735, email shcscounseling@csueastbay.edu, or talk with a counselor. 
To participate in a group session, students who have registered can log into the https://health.csueastbay.edu portal.  The Zoom link for the meeting will be available under "Appointments" at the scheduled time.
To access handouts and materials from group sessions, visit our Counseling Group Handouts webpage.
Groups running Spring 2021:
Coping Skills
An ongoing, interactive workshop for students to create and maintain healthy changes in their lives. 
Anxiety Tool Box
An ongoing workshop teaching and practicing skills to manage anxiety.  
Self-Care Moment
Take a break to practice simple and  effective activities that improve mental health, such as art and journaling.  No experience necessary.  
Getting Unstuck
An ongoing seminar to help students learn skills to manage depression. 
Healthy Relationships
Explore ways to build healthier relationships. Topics include power and control, consent, communication, dating, friendship, and communicating boundaries.  
Healthy Families
Explore ways to build healthier family relationships. Topics include communication, boundaries, expectations, and family roles. Discussions may be relevant to non-family relationships as well.
Self-Care Workshops
Counselors are available to run workshops on self-care for interested classes or student groups. These workshops are particularly useful for those in caretaking professions, or involved in activism. They can be tailored to any group's needs and availability. Contact shcscounseling@csueastbay.edu or call (510) 885-3735 for more information.
Last Edited 12/23/20