Please click on the image below for information from Anthem Blue Cross regarding your insurance and COVID-19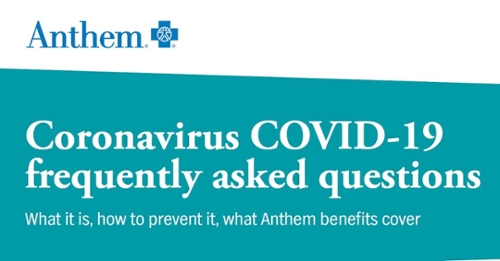 California State University East Bay (CSUEB) requires that F-1 & J-1 visa students purchase and maintain adequate health insurance coverage during their period of enrollment at Cal State East Bay. 
CSUEB provides a preferred health insurance vendor and does not accept alternative insurance health plans. 
Summer Session and Fall Semester 2020:
How to purchase Health Insurance to Clear Insurance Holds for Summer session and/or Fall semester 2020:
The health insurance carrier will be Anthem Blue Cross. Refer to Relation Insurance website for coverage details
www.4studenthealth.com/csueb
Option 1: CSUEB Sponsored Health Insurance
To purchase insurance:
Go to:  Student Health CSUEB
Select the 2020-2021 plan year to purchase for Summer or Fall 2020, scroll down and click enroll
On the enrollment page, select the Summer or Fall 2020 term and click continue to choose your coverage
After your purchase, Risk Management will be notified of your enrollment
Risk Management will clear your hold within 48 hours
Option 2: Employer-Sponsored Insurance
If you are receiving health insurance coverage through an employer-sponsored plan (i.e. US policy through an employer or a family member's employment), provide documentation of your current insurance policy from your health insurance company.  Note you will need to purchase the Relation Insurance Medical Evacuation & Repatriation plan at 
www.4studenthealth.com/csueb-repat
E-mail employer-sponsored health insurance documentation and confirmation letter of the Relation Insurance Medical Evacuation & Repatriation plan to  csuebhealthinsurance@csueastbay.edu.  Include your full name and NetID in your email.
The review process may take up to 3-5 business days.
Option 3: Government-Sponsored Scholarship
E-mail proof of your government-sponsored scholarship that includes reference to your health insurance to Risk Management at  csuebhealthinsurance@csueastbay.edu.  Include your full name and NetID in your email.
The review process may take 3-5 days.
Optional Practical Training (OPT) for F-1 and Academic Training for J-1
You are still eligible for the insurance coverage offered through your school, but you must contact Relation at (800) 537-1777 to obtain an enrollment form. In addition, students who are on Optional Practical Training or Academic Training must provide a Verification of Practical Training Letter to be eligible for this insurance coverage and must purchase OPT coverage within 30 days of the expiration date of their prior coverage.
Coverage Dates for each semester
For removal of health insurance hold, valid documentation of your coverage (lasting through the last day of the semester) must be submitted to the Risk Management Office at Cal State East Bay.
CSUEB Academic Calendar

| Term | Starts | End |
| --- | --- | --- |
| Summer  2020 | 06/01/2020 | 08/09/2020 |
| Fall 2020 | 08/10/2020 | 12/31/2020 |
| Annual Plan for 2020-2021 | 08/13/2020 | 05/31/2021 |
**Please note: You will always have a hold for international student health insurance. The hold will be moved to a future term based on your health insurance coverage dates. Please be sure to click on "details" to see which specific quarter you hold is preventing you from enrolling for.
How to obtain your Health Insurance Card?
Students who have purchased health insurance through Relation Insurance, should receive an email from Anthem Blue Cross with instructions on how to download the app.  The StudentHealth app through Anthem Blue Cross gives you instant access to your benefits, ID card, and much more using your mobile device.  If you do not receive an email, see this flyer to get the app or call Anthem Blue Cross at (800) 888-2108 to obtain your Health Insurance Card.
Refunds
Submit refund requests to Risk Management csuebhealthinsurance@csueastbay.edu.
Include your name, NetID and reason for your refund request.
Have Any Questions?
Please contact the Risk Management office if you have any questions about the international student health insurance requirement.
Risk Management, Student Administration building Room 1600
Email:  csuebhealthinsurance@csueastbay.edu