New Student Checklist
To make your transition to Cal State East Bay as smooth as possible, the Center for International Education has developed this useful checklist for new students.  The following steps are assuming you have already completed the Admitted Student checklist on our International Admissions page.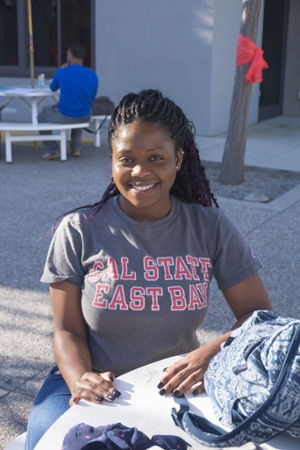 1. Attend the International Student Orientation.
At orientation, you will meet with academic advisors, learn about registration, review the important immigration rules that are critical to your stay in the U.S., and receive other important information to assist you in your transition to Cal State East Bay. Graduate students should also check to see if your graduate department requires you attend a departmental orientation
2. Obtain Academic Advising, if needed.
3. Submit any outstanding documents to the International Admissions Office.
View your personal "To Do List" items that need to be completed and submitted through MyCSUEB. If it says "Initiated" under Item Status, it means the document has been requested. You will have a hold on your registration until these documents are submitted.  If you were provisionally admitted, you will be required to submit any outstanding official tests scores or transcripts before you can register for classes.  
Take note of fee payment deadlines on the important dates website.  You can find step by step instructions and video explainers on fee payment here.
Please do this as soon as possible upon your arrival in the US.
7. Locate and move into Permanent Housing.
See our Housing website for more information on both on and off-campus housing options.
8. Update personal and U.S. address information through 

MyCSUEB

.  
See also Change of Name or Address if you want to change your preferred first name that will be viewed on the class roster, grade roster, and in MyCSUEB.
You will be charged for this service as immunizations are not covered by the university-sponsored insurance plan.
Failure to submit proof of required immunizations by the deadlines set for each term (October 1 for Fall entering students; March 1 for Spring entering students), will result in a registration hold for the next semester.
10. Obtain your Student ID (Bay Card).
You may request a digital and/or physical Bay Card by following the instructions provided via the Bay Card website. 
11. Consider your transportation options. 
13. Log in to Canvas using your NetID to access course materials and connect with professors.  
Download the mobile app via Google Play or the App Store.  Canvas is a learning management software application that provides both a student portal and a course management system at Cal State East Bay. Access Canvas with your NetID.  Canvas Student Guides are available here.
14. Log in to BaySync.
BaySync is our campus engagement software where you can go to join clubs and organizations and follow departments to keep updated on everything happening at CSUEB!  
15. Visit the campus bookstore.
You can go to the store in person or go online to purchase required textbooks (if needed), CSUEB swag, school supplies, and technology.  The bookstore has options for purchase of new or used textbooks or for renting textbooks. See our video for How to Buy, Rent, or Borrow Textbooks.
17. If you are interested in working on-campus, login to Handshake via the AACE website to search for on campus job openings.
Some departments may also post openings on BaySync (see step 15 above).
18. Click below to download the CSU East Bay Mobile app. 
If you haven't been able to tour the campus, you can use the map feature of the CSU East Bay mobile app to find your way around, locate academic buildings where your classes will be held, and see all of the dining options on campus.  The app also gives you access to the shuttle bus schedule, library and bookstore websites, university, calendar, important dates, and much more.  
You may also want to download the separate CSU East Bay RAW Member app.  All matriculated students at Cal State East Bay have full access to the facilities and services of the Recreation and Wellness (RAW) Center on campus.
19. Review meal plan options for the Pioneer Kitchen. 
There are a variety of meal plan options for residents (students living on campus) as well as commuters.  You may also want to download the Boost app to order ahead from your favorite food venues on campus.
20. Reminder: Check your horizon email regularly for important university communications!
21. Like and Follow CSUEB International Program social media channels.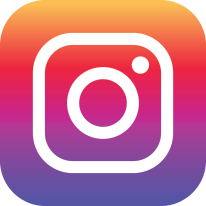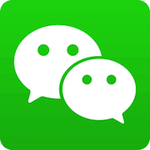 More information and resources are available in the International Student Handbook!