New Student Checklist
To make your transition to Cal State East Bay as smooth as possible, the Center for International Education has developed this useful checklist for new students.  The following steps are assuming you have already completed the
Admitted Student checklist
on our International Admissions page.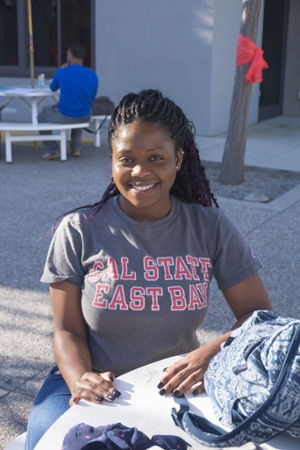 Attend the International Student Orientation.  At orientation, you will meet with academic advisors, learn about registration, review the important immigration rules that are critical to your stay in the U.S., and receive other important information to assist you in your transition to Cal State East Bay. Graduate students should also check to see if your graduate department requires you attend a departmental orientation
Obtain Academic Advising, if needed
Submit any outstanding documents to the International Admissions Office.
Register for classes and pay fees and if you have not done so already.  Take note of fee payment deadlines on the important dates website.  You can find step by step instructions and video explainers on fee payment here.
Check-In with your Immigration Documents at CIE
Complete SEVIS transfer procedures (if applicable)
Locate and move into Permanent Housing
Update personal and U.S. address information through MyCSUEB
Visit Student Health Center to get required immunizations, if needed (you will be charged for this service), or submit a your previously completed Immunization form.  Students can also opt to email a copy of their immunization record to shcs@csueastbay.edu.
Obtain your Student ID (Bay Card).

Consider your transportation options.

 

Check CSUEB shuttle bus schedule.

If you plan to drive in California, make an appointment to visit the Department of Motor Vehicles to apply for a California driver's license.  If you plan to park on campus, Consider if you will need to buy a parking pass for the semester" (parking can be purchased by the hour, by the day, or by term).  Check out our video explainer on How to Use Student Parking on Campus.
Check out your Class Schedule.
Log in to Blackboard or Canvas using your NetID to access course materials and connect with professors.  Download the Blackboard (Bb Student) mobile app via Google Play or the App Store.
Log in to BaySync. BaySync is our campus engagement software where you can go to join clubs, organizations & departments to keep updated on everything happening at CSUEB!  
Visit the campus bookstore in person or online to purchase required textbooks (if needed), school supplies, and technology.
Visit the university library if you want to check out textbooks, laptops, or hot spots for the semester.
If you are interested in working on-campus, login to Handshake via the AACE website to search for on campus job openings (some departments may also post openings on BaySync).
Click below to download the CSUEB Mobile suite of apps.  If you haven't been able to tour the campus, you can use the map feature to find your way around, locate academic buildings where your classes will be held, and see all of the dining options on campus.  The app also gives you access to the shuttle bus schedule, library and bookstore websites, university, calendar, important dates, and much more.
  
Review meal plan options for the Pioneer Kitchen. 
Check your horizon email regularly for important university communications!
More information and resources are available in the International Student Handbook!