International Student Life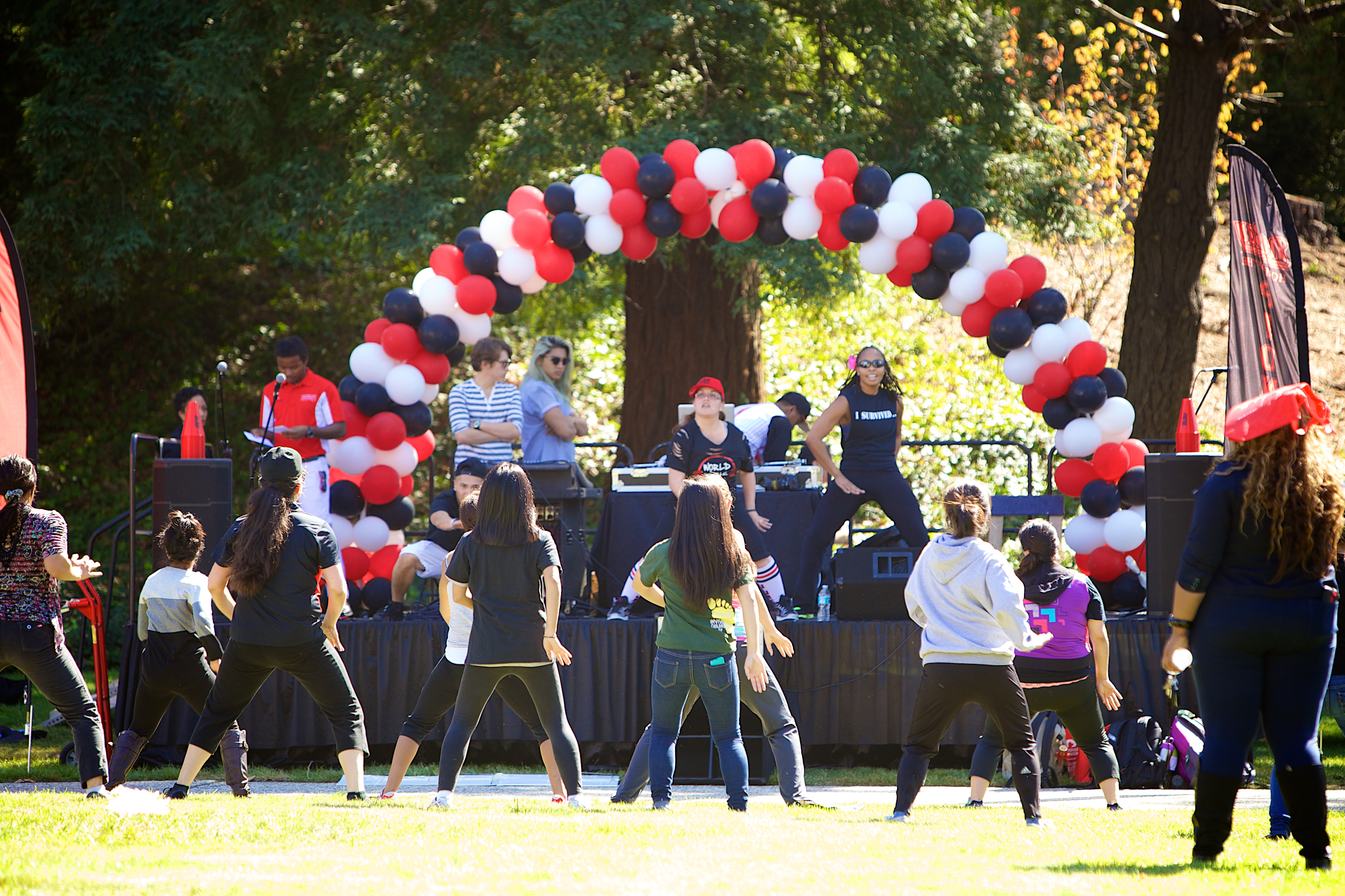 Campus Activities
Lectures, music, drama, art, and recreation are natural outgrowths of the Cal State East Bay educational mission and appreciation of the arts. The university's calendar includes visits by professional performers, artists and speakers of note, performances and exhibits by our distinguished faculty, as well as student productions and events. For Cal State East Bay's calendar of cultural events, see the Performing and Visual Arts Calendar.
ASI
At CSUEB we have a very strong student government, Associated Students Incorporated (ASI), which oversees our student needs.  International students are encouraged to participate in ASI leadership and committees.  ASI also provides the main source of funding for clubs and organizations within CSUEB. We currently have over 120 clubs and organizations all catered to our students' interests, including many cultural clubs that international students both join and lead.  
ASI Presents strives to strengthen and embody the overall mission of CSUEB's ASI by developing events that connect and engage the educational and social lives of the Cal State East Bay community.  Events include the popular Al Fresco festival each fall, another large campus-wide event each spring, and numerous special events like movie nights, comedians, and other performers.  Check out the ASI Presents Upcoming Events page to see what ASI is planning.
Diversity and Inclusion Center (DISC)
The DISC has an excellent program of workshops and monthly keynote speakers for Cultural & Awareness Months.
Recreation and Wellness Center (RAW)
The state-of-the-art Recreation And Wellness Center (RAW) is the primary fitness center for students. CSUEB students who are currently enrolled in one or more academic classes and have paid the "UU Rec Fee" listed as a part of their tuition fees are considered members. RAW Membership includes access to the RAW and the ability to register for programs and services offered such as group fitness classes and personal training. The facility has 54,000 square feet of fitness, recreation, and education space, complete with all the equipment you'll need. Recreational features include: two-story fitness center, cardiovascular equipment (ellipticals, treadmills, rowers, cycles, etc.), Strength Training Equipment (dumbbells, kettlebells, squat racks, benches, etc.), two-court basketball gymnasium, indoor track, two multipurpose fitness studios, locker rooms with private showers, and free equipment rental for RAW members. The RAW also hosts the Wellness Center, a health education resource for students. 
Intramural Sports
Whether you like to play sports recreationally, competitively, or out of curiosity, intramural sports are a great option. Sports offered include basketball, volleyball, flag football, soccer, badminton, dodgeball, table tennis, and much more! The RAW, sponsored by the Associated Students in partnership with Student Health and Counseling Services Health Promotion Department, provides competitive opportunities during the Fall and Spring semesters. Participation in intramural sports is FREE for RAW members.
Campus Facilities
If you are interested in other recreational opportunities on campus, the university has additional facilities students may be able to access as they are available (when they are not reserved for classes or clubs, or in use by Pioneer athletic programs):
two swimming pools, two tennis courts, a basketball/multipurpose gymnasium, a stadium with track, 

a baseball diamond, a softball diamond, a soccer field, and a multi-purpose practice field. Contact: 

Athletic Office (located above the bookstore, 885-3088). Note: additional fees apply for use of the

 

swimming pools. See here. 

two racquetball courts, martial arts facility. Contact Department of Kinesiology (PE 130, 885-3061)
University Union
The Cal State East Bay University Union is a complex of two buildings that serve as the gathering place for the campus community and its guests. Primarily student funded and supported, it is a place where students, faculty staff, alumni, and the community meet for meals, programs, services, and informal interaction.  Need a place to relieve your stress? Look no further!  The University Union's own GameZone is comprised of the GameRoom, an indoor recreational room and the GameCave, a custom gaming room fully stocked with the latest consoles and HDTVs. Also hosting a large variety of tournaments, the GameZone provides a sense of community as well as an Equipment Rental counter where you can check out Pool Cues, Video Games, and even board games!
Career Development
Those wanting to get a jumpstart on their career should follow Academic Advising and Career Education's calendar of events to register for upcoming workshops (covering topics such as resume preparation, networking skills, how to ace an interview) and career fairs.
Leadership Institute
The Leadership Institute offers students the opportunity to enhance their leadership skills through free workshops presented by campus and community leaders. Through the Leadership Institute, students gain the insight and skills to assume a leadership role on campus, in their career or in the community, build alliances with faculty, staff, alumni and community leaders, and enhance their future leadership potential. For more information contact Student Life and Leadership: studentlife@csueastbay.edu.
Off- Campus Activities
Studying in the San Francisco Bay Area provides many opportunities outside the classroom and we encourage our students to explore the many beautiful and unique options found only in Northern California.  See Getting to Know the Neighborhood for links to public transit.  Enjoy exploring the towns, neighborhoods and many cultures found both in the East Bay and around the greater Bay Area. With great weather year round and convenient public transit systems, it's easy to get around the entire Bay Area from the East Bay.  San Francisco is a lively city known worldwide for its mix of cultures, rich history and many unique neighborhoods. Some of the top tourist attractions include:
Relaxing city parks including the massive Golden Gate Park

Muir Woods

Historic Chinatown

Nob Hill and Alcatraz

Fisherman's Wharf and Embarcadero

Golden Gate Bridge 

Asian Art Museum and S F Museum of Modern Art

Planetarium, Aquarium and Natural History Museum

Tech Museum of Innovation in San Jose
Sites for Events in the Bay Area
ALP Fun Trips
The American Language Program organizes Fun trips -- outings for students to several events and scenic or interesting places to visit in the Bay Area. All international students are welcome to participate; it's a great way to get to know your classmates and make new friends.