Presidential History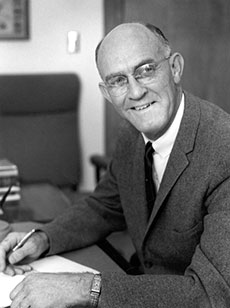 Fred Harcleroad (1959–1967)
The founding president of Cal State East Bay, Fred Harcleroad guided the institution through its formative years and played an important role in the construction of the campus, the setting up of its basic tenets and ground rules, and in plotting its course for the future. When he formally took office, the university was known as the State College for Alameda County. By 1961, the name changed to Alameda County State College, then switched two years later to California State College at Hayward. 
In Harcleroad's initial days as president, his priorities were finding a campus site, faculty and temporary classrooms. By the mid 1960s, enrollment had soared from 293 to some 4,000, instructed by a faculty of approximately 250 on the Hayward campus' 365-acre site.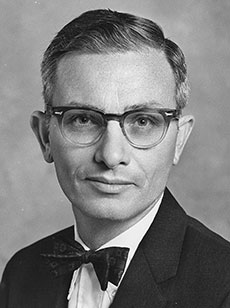 Ellis McCune (1967–1990)
Ellis McCune led the university for 23 years through times of turmoil and expansion until his retirement in 1990. He then served 18 months as acting chancellor for the California State University system. 
McCune, who was known for his signature bow ties and outgoing personality, went to college later in life. After World War II, he attended UCLA where he earned bachelor's and doctoral degrees in political science. He taught at Occidental College and California State University, Northridge. McCune was the dean of academic planning for what was then called the California State Universities and Colleges system when he was tapped for the role of interim president of the 10-year-old university in Hayward.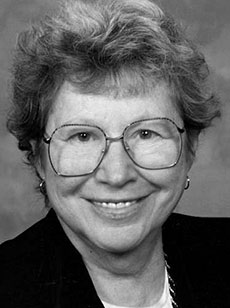 Norma Rees (1990-2006)
Norma S. Reese came to Hayward from Massachusetts, where she had been the Vice Chancellor for Academic Affairs, Policy and Planning for the Massachusetts Board of Regents of Higher Education. A graduate of Queens College (B.A.) and Brooklyn College (M.A.) in speech pathology and audiology, she earned her Ph.D. in speech at New York University. She taught speech pathology in the CUNY system and in the Department of Communicative Sciences and Disorders at California State University, East Bay.  
Dr. Rees was an officer of the Economic Development Alliance for Business in the East Bay and a member of the Board of Directors of the Bay Area World Trade Center.  Locally, she served on the board of directors of both Hayward and Oakland Chambers of Commerce and was listed in several editions of Who's Who in America. A former president of the American Speech-Language-Hearing Association, Dr. Rees authored several  books, chapters and articles on topics in speech-language-hearing.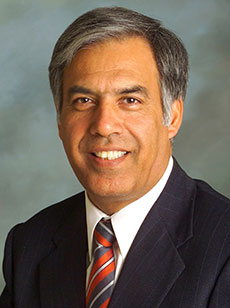 Mohammad H. Qayoumi (2006-2011)
Mohammad H. Qayoumi was born in Afghanistan and was the first person of Afghan descent to head a major U.S. university. He earned a Bachelor of Science degree in electrical engineering from American University of Beirut and four degrees from the University of Cincinnati. 
Qayoumi served his native country in various capacities, including as a senior advisor to the Minister of Finance of Afghanistan, member of the board of directors for the Central Bank of Afghanistan and eventually as a senior advisor for the Government of Afghanistan.
Before becoming president at Cal State East Bay, he held the position of Associate Vice President for Administration at San José State University, Vice Chancellor for Administrative Services at University of Missouri-Rolla; and Vice President for Administration and Finance and CFO at CSU Northridge. He later served as president of San José State University from 2011 to 2015.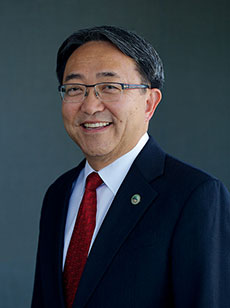 Leroy M. Morishita (2011-2020)
A native Californian, Leroy M. Morishita arrived at Cal State East Bay as the interim president in July 2011, and was appointed permanently in January 2012 by the CSU Board of Trustees. Prior, he was Executive Vice President for Administration and Finance and Chief Financial Officer at San Francisco State University, and worked at the Harvard Graduate School of Education, Salem State College and Tufts University. In 1987-88 was an Administrative Fellow to the Provost at Cal State East Bay (then Cal State Hayward).
During his tenure, Cal State East Bay imploded E. Guy Warren Hall, the landmark 13-story building in the Hayward Hills, and opened two new facilities—the Student and Faculty Support Building and the Student Support and Administration Building. Morishita served on several committees for the California State University 23 campus system, chairing the CSU STEM-NET affinity group. He also served as a commissioner of the Western Association for Senior Colleges and Universities from 2007-2013.
He holds a Bachelor of Arts in Psychology from the University of California, Berkeley and a Master of Science in Counseling from San Francisco State University. He also earned a Doctorate in Education in Administration, Planning and Social Policy from the Harvard Graduate School of Education.