Affinity-based Student Success and Resource Centers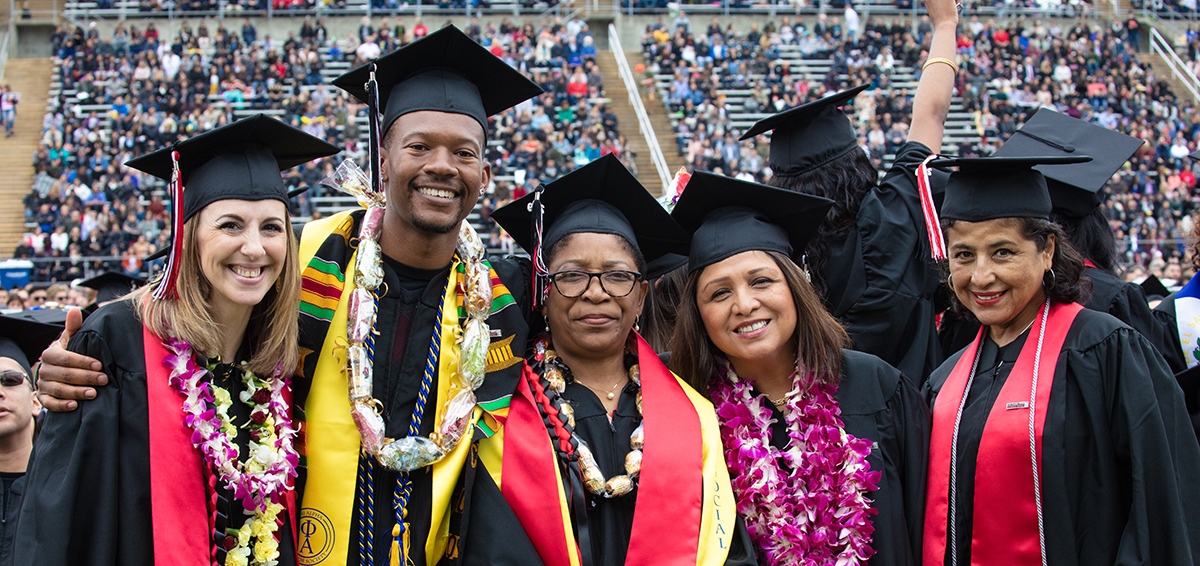 In a step to provide targeted support to address equity and graduation rates as part of Graduation Initiative 2025, President Cathy Sandeen announced on Feb. 24, 2021 that Cal State East Bay will establish three new student success centers: Black Student Success Center, Latinx Student Success Center, and an Undocumented Student Resource Center. Additionally, significant renovations to the Diversity and Inclusion Student Center (DISC) will create dedicated spaces for other affinity-based student success units including a center to support Asian, Native American, and Pacific Islander and other student populations that have achievement and equity gaps.
President Sandeen created a Task Force to provide transparency into the planning process and to provide specific implementation recommendations related to these centers and the programs and services that will be provided. In her charge to the Affinity-based Student Success and Resource Centers Task Force, President Sandeen called for recommendations grounded in data examining and assessing learning support, student demand, staffing, space usage, future advisory committees, and dedicated marketing and outreach to students. 
The Task Force members were: 
Kimberly Baker-Flowers (co-chair)


University Diversity Officer

Suzanne Espinoza (co-chair)


Vice President for Student Affairs

Rocio Camarena (representing Undocumented Student Task Force)


Admin Support Coordinator, University Diversity Office



Martin Castillo
AVP Campus Life

Danika LeDuc
Associate Dean, College of Science

Anjelica deLeon (representing ASI)
Student
Saleem Gilmore
Dir, EOP & Student Access Prog, Educational Opportunity Program

Balvinder Kumar
Dir. of Special Sessions Programs, University Extension

Fa'aalu Lealaimatafao
Director Budget & Operations, Student Affairs

Jessika Murphy
 DISC Coordinator, Diversity Center

Erica Wildy
Associate Professor, Biological Sciences

Andrea Wilson
AVP, Student Support Services & Equity

Meiling Wu (representing Faculty Senate)
Dept Chair AY, Modern Languages & Literatures